Do you want to run iOS apps on your Windows PC? Or you want to test your newly developed iOS app on your PC. Whatever the reason is, the good thing is that this will be a beneficial article for you. Today, I will share the 15 best iOS emulators for PC running on Windows 10/8/7 or Mac.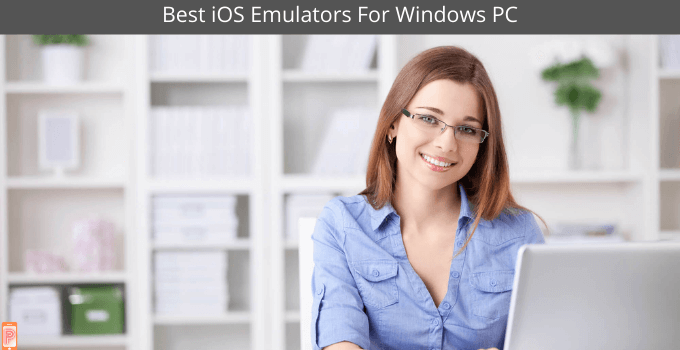 Here we will discuss the 15 best iOS emulators for Windows PC and laptops to help you run iOS apps on a Windows or Mac system. So, without any further ado, let's get started.
Must Read: Best Mac cleaners
15 Best iOS Emulators for PC (Windows & Mac)
Well, this list includes both iOS Simulators and iOS emulators for Windows and other OS. Some of these are paid, while some are free to use. BTW I have also shared these iCloud bypass tools.
You can also run Garageband on Windows PC with the help of these emulators. So here is our list of iPhone emulators and simulators for PC.
1. Appetize.io
The entire world is shifting to cloud-based services, and Appetize.io is taking this legacy further for iOS emulators. It is a cloud-based iOS simulator that is very popular amongst iOS app developers for testing and development purposes. Therefore, if you are a developer, Appetize.io can be a good option for you.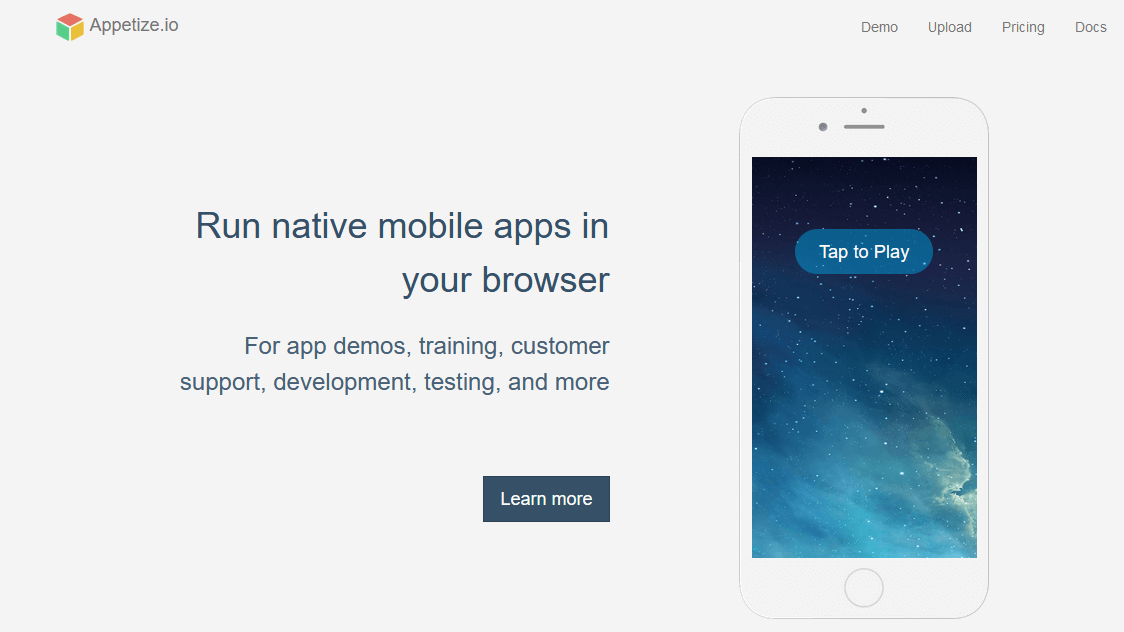 The main benefit of being a cloud-based tool is that users don't need to install any client on their PC. This only doesn't help users save some of their PCs and resources and makes the iOS emulator universally available for all the different OSs and devices.
So, whether you have a Windows PC, a Linux machine, or a regular Android smartphone, you can use this iPhone emulator without any issue. The reason it is so popular among iOS developers is its support for multiple generations of iPhones.
Developers can test their app right on the iPhone 4S environment all the way up to the iPhone 11 Pro Max's environment. It also supports many iPad models. Nevertheless, Appetize.io has some drawbacks as well. The first one is that it is a freemium tool that means free users only get limited access.
Free trial only allows 100 minutes of use for one concurrent user. For developers, it seems very much sufficient. But if you want more access, you can upgrade to a premium membership that starts at just $40/month. Also, do remember that this is not an emulator, and it primarily targets developers.
Therefore, you have to upload the compressed .app bundle in .zip or .tar.gz format. Appetize.io doesn't allow users to upload their apps or install them from the App Store directly. Besides, it requires users to have a strong internet connection to run smoothly.
Must Read: Fix Nvidia Geforce Experience Unable to Connect
2. iPadian
iPadian is one of the most popular iPad simulators for PC out there. It is available for all major operating systems that include Windows, Linux, and Mac OS. It makes iPadian a highly versatile iPad simulator and appeals to a wide range of users. There is no doubt that it has over a million daily active users.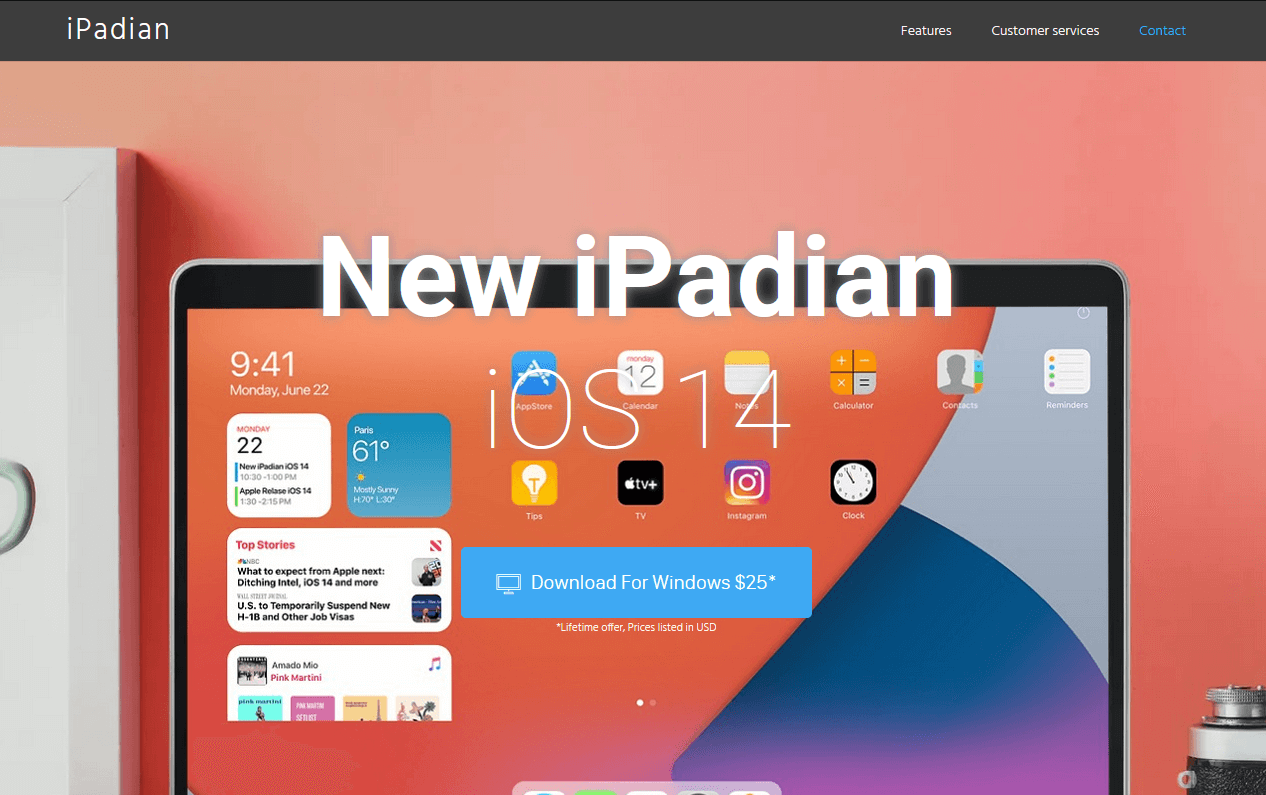 It is designed and developed on Adobe Air, and therefore, to run it on your computer, your computer needs to have Adobe Air installed. However, since it is a simulator, it does not establish a local version of iOS on your computer. It only gives you the impression of using an iOS device on your Windows PC.
Because of that, it lacks some serious features that only an emulator can offer. For example, users won't get access to the iOS App Store. Also, users cannot use iMessage on iPadian. It only works with the apps that are primarily designed for iPadian simulator.
Even on its official website, they say that iPadian is only designed so that users can experience the difference between an Android and iOS device. Also, earlier, iPadian used to offer a freemium service, but recently they have removed the free plan from its catalog.
The only way to use iPadian remains is by opting for iPadian's paid version that costs $25 for lifetime service. Even though $25 for lifetime access to an iPhone emulator is cheap, I prefer having a free trial or something like a 15-day trial plan where users can test their services before buying.
Also, Check: Best Survey Bypass tools
3. SmartFace
SmartFace is one of the highly regarded mobile application development tools on the internet. It helps testers and developers by offering quality development and debugging tools that can be used to test mobile applications extensively. It offers one of the best iOS emulators for PC.
By far, it is the only tool available in the industry that supports iOS development on a Linux or Windows machine. This cross-platform app development tool also offers an in-built emulator primarily used to emulate and test native Android and iOS apps on a Windows platform.
Therefore, you can use SmartFace as an iOS emulator as well. The best thing about SmartFace is that unlike other popular alternatives that claim to be an emulator but merely simulate iOS, SmartFace is an actual iOS emulator.
It supports a wide range of OS versions ranging from Android 4.0 to Android 9 and for the iOS emulator, iOS 9 to iOS 13. It also allows you to test your apps on different resolutions for both Android and iOS apps. However, there are a few drawbacks that are associated with the SmartFace emulator.
The first and most important is that in the past 12 months, I have not seen any further development on this tool. Developers have not released any new version, and it could be considered as a discontinued project.
SmartFace's official website also clearly indicates that they are now focusing on AppCircle, an in-browser emulator and app release and deployment tool. Therefore, even though they have not released any official note about the discontinuation of SmartFace, the chances of further development are pretty low.
Overall, to sum up, I can say that if you are looking for an iOS emulator for Windows PC just to run iOS apps, then SmartFace can be a good choice. But developers and testers cannot rely on this tool due to improper maintenance and no regular developments.
4. MobiOne Studio
MobiOne is another popular iOS emulator for Windows 10/8/7 PC. It's has a cross-platform development tool widely used to create Android and iOS platforms. Nevertheless, Genuitec, the company behind MobiOne studio, decided to discontinue its services from February 1, 2015.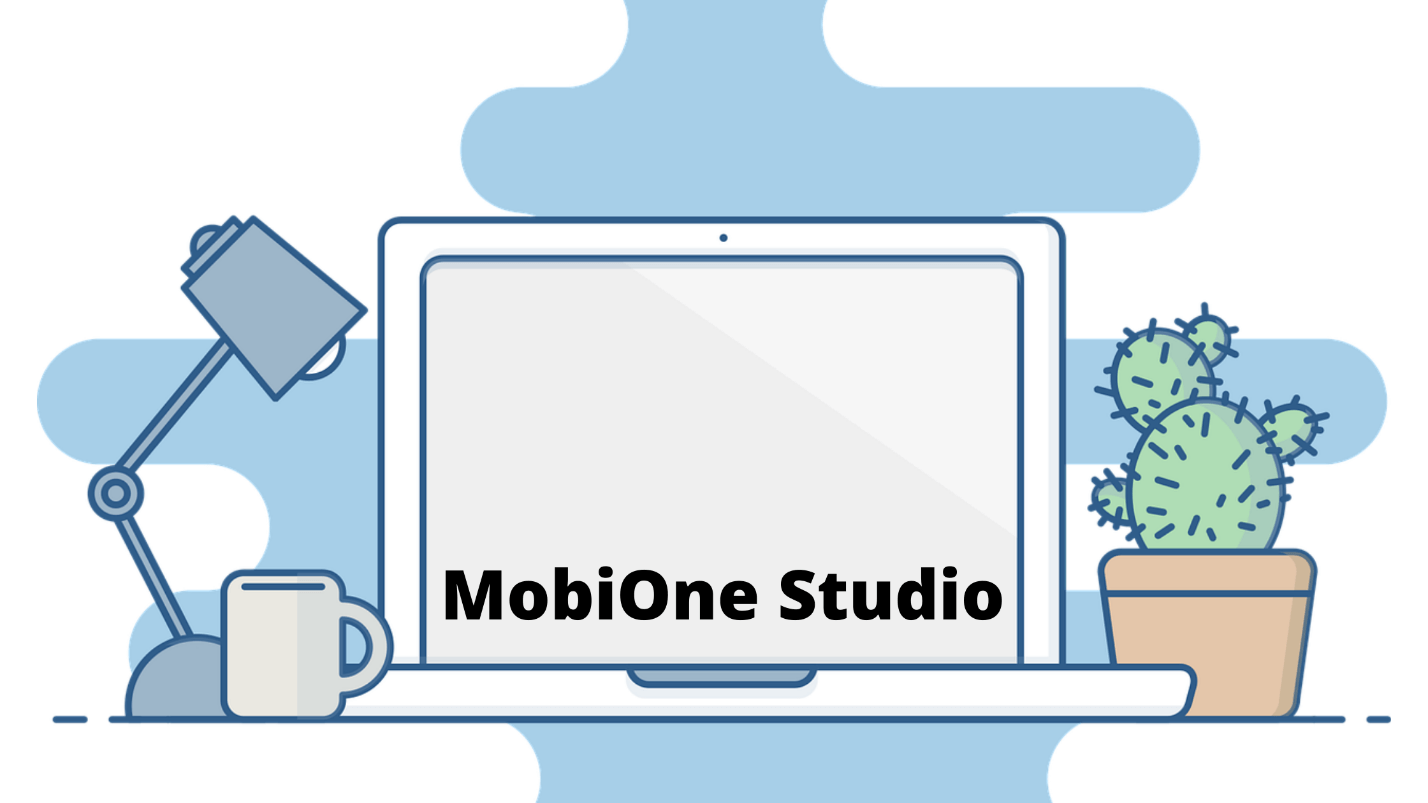 Since then, there has been no further development can be seen on this tool. If you are an iOS developer or debugger looking for an iOS emulator to test your projects, then MobiOne studio is certainly not the right choice for you.
But due to its robust iOS emulation and less resource-consuming build, it can be a good option for occasional users who want to experience iOS on their Windows PC. The good thing about MobiOne studio is that you can get it for free from many unofficial resources.
You don't have to pay a single penny to use any of its features. It is also powerful and can run all kinds of apps and iOS games on your Windows PC smoothly without using much of your resources.
However, since it had been discontinued a while ago, it lacks some basic features that you can see on other emulators. It might also not be capable enough to run a few latest released applications that require the newest version of iOS.
5. Xamarin TestFlight
Xamarin is a very famous tool used for the cross-platform development of iOS apps. It is basically a plugin tool that pair-ups with the Microsoft Visual Studio to offer the cross-platform development of mobile apps within the Microsoft ecosystem.
This tool primely designed for developers; therefore, if you are a developer, I highly suggest you give Xamarin a try. The best thing about Xamarin TestFlight is that it uses C# with the .Net framework. Therefore, an average of 80% of the entire code can be shared while designing apps for different platforms.
The performance and the user interface that Xamarin offers are very close to native, offering a flawless experience of using platform-specific UI. Since Microsoft has officially acquired it, it can use the full available resources and hardware support on your PC.
It offers many APIs and plugins to eliminate all the hardware compatibility issues and enhance the overall functionality. However, even though Xamarin is free and open source for individual creators, it can cost a hefty amount for all your development needs.
For example, you might need to upgrade to Visual Studio Professional to get some core development features that would cost you around $1200 a year. Overall, Xamarin can definitely be a good choice for an iOS emulator for PC, but it is not for everyone out there.
6. iPhone Simulator
The next way to run iOS apps on a Windows PC is by using the iPhone Simulator. It was initially released in 2011, and it attracted a good amount of users looking for ways to run iOS apps on a Windows PC. This iPhone Simulator has excellently designed to produce high-quality graphics.
Therefore, it is trendy among gamers who want to play iOS games on Windows. Also, high-quality graphics provide an authentic feel of using an iPhone device. However, this iPhone Simulator is based on iOS 4, making it very outdated considering the latest iOS releases.
Therefore, not all the latest games and apps will be compatible with it. On top of that, iPhone Simulator lacks many essential features for developers and debuggers, making it not a good choice for them.
Overall, if you are looking for the best iOS emulators for PC just for gaming, then iPhone Simulator is the way to go. It has got an excellent UI similar to iPhone, high-quality graphics, and power application for gaming.
Nonetheless, it lacks some features like it doesn't include App Store, it has an outdated OS, and others make it an utterly inappropriate choice for testers and developers.
7. Air iPhone
Air iPhone is one of the best iOS simulators for PC. It's a simulation tool developed on the Adobe Air application to offer iPhone OS's graphical user interface on a Windows PC. Since it is an Adobe Air-based application, you need to have Adobe Air installed on your PC to run it.
Otherwise, the app will not work on your Windows machine. The sole purpose of developing this Air iPhone was to replicate the GUI of iOS on Windows. Therefore, this tool can be used by developers for testing out the apps that they have designed before making a final release.
Developers can use it to see how their apps' UI is looking like. However, it only provides the simulation of using an iPhone, and therefore, it lacks so many essential features and is not entirely functional.
It doesn't make a local iOS machine on your Windows PC, and because of that, apps will never run like they were installed on an actual iPhone.
So, developers will have a hard time using the Air iPhone, and it is certainly not the right choice for them. But if you are not a developer and want to see how iOS UI feels, you can give Air iPhone a shot.
8. Electric Mobile Studio
Electric Mobile Studio is a highly windows friendly iOS development and testing tool on the internet. It is designed by ElectricPlum and primarily marketed as a tool that developers can use to test their iPhone and iPad apps very extensively.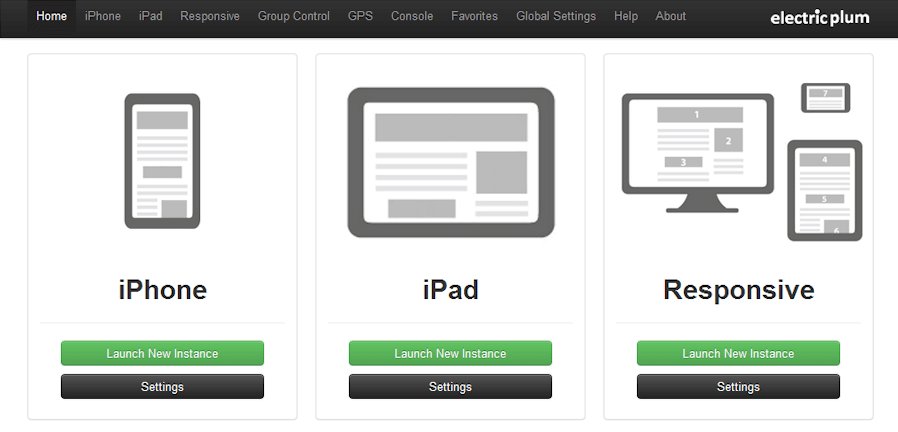 The app caters to professional heavy-duty iOS developers who want to test their apps thoroughly. But non-developer users can also use this tool to experience the iOS user interface and functions.
It features various Microsoft Visual Basic releases integration, multi-instance iOS web simulation with group control, responsive design tools to test the responsiveness of an app, and many other functions that make it an ideal choice for iOS developers.
The only sad thing is that it doesn't feature any free version. If you want to test it out, you can opt for the seven-day trial, but there is no way you can have lifetime free access, even with limited features. The premium tool is priced at $39.99, which is a bit costly if we compare it with other iOS simulators like iPadian.
9. Adobe Air
Obviously, Adobe Air is not an iOS emulator, but developers can use it to test out the UI of the app that they have designed. They can use the Adobe Air runtime framework to create a new instance of the iOS's graphical user interface on a Windows machine.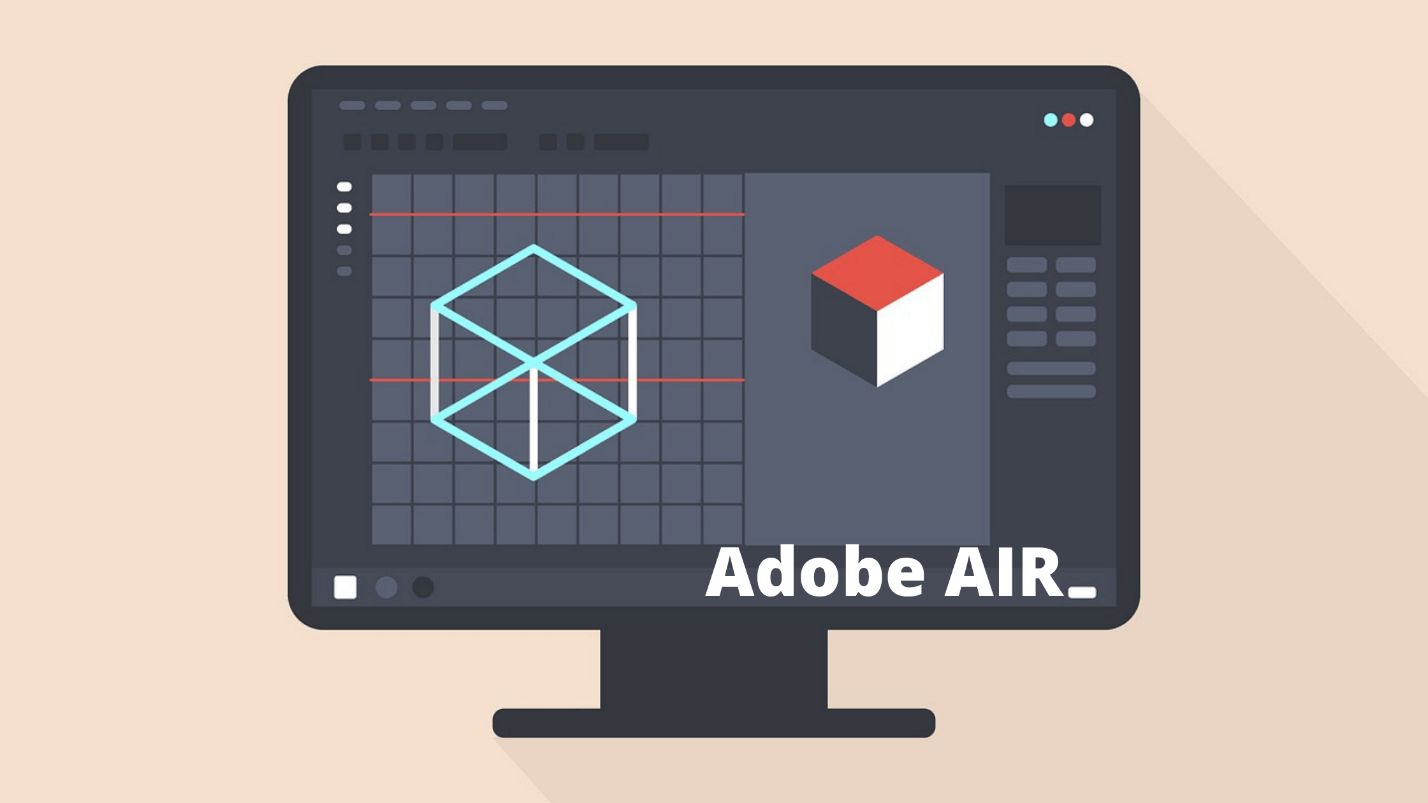 Rather than emulating an iOS, Adobe Air simulates it on a Windows PC so that developers and testers can try out their apps and get a feel for how their apps will behave on an iOS device.
However, due to hardware limitations, they might not see precisely what will render on an actual iOS device. But they can get the nearly possible feel.
10. Nintendo 3DS Emulator
If you are mainly looking for an iOS emulator for PC to run iOS games, you can try the Nintendo 3DS emulator. After all, Nintendo 3DS is one of the best ways to play games on a Windows PC.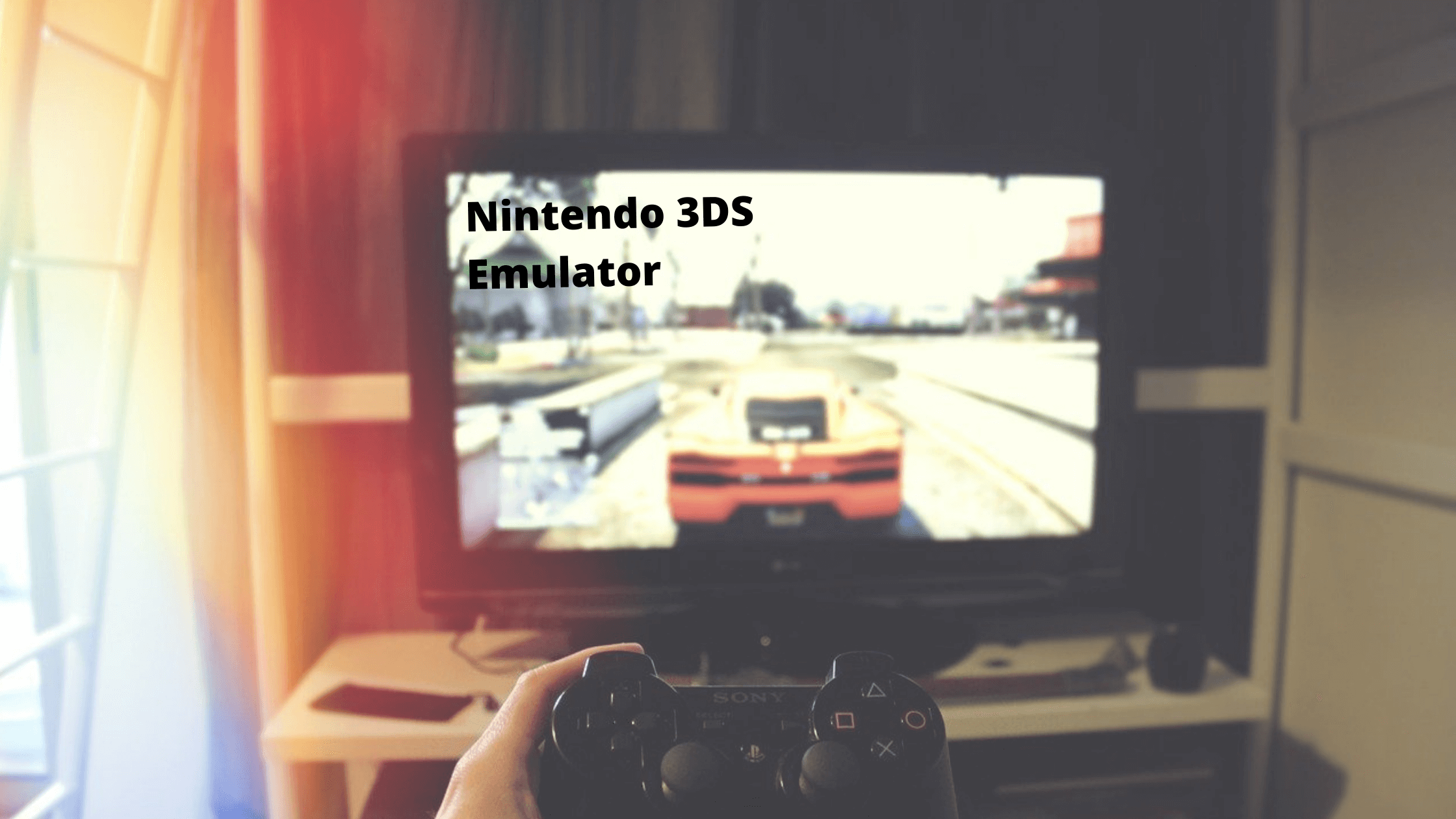 It is not mainly an iPhone emulator, though. But it supports a bunch of excellent iOS and Android games as well. On top of that, you will get access to a massive library of Nintendo 3D games to choose from.
Nintendo 3DS emulator creates a virtual gaming console on your PC to emulate games that are primely designed for the Nintendo console.
Nintendo 3DS emulator offers a smooth gaming experience, and you can enjoy games without facing any lag or stuttering. However, it is a CPU-heavy iOS emulator for PC, and therefore, your systems must have a decent configuration to run it.
11. SauceLabs' Android and iOS Emulators & Simulator
The next tool on our list can be a good option for developers and testers. SauceLabs is a mobile testing platform that offers accessibility to cloud-based virtual machines and real devices that can be used for testing purposes. Developers can use the platform to test both native iOS and Android apps without any issue.
If you are a professional app developer, then I highly recommend you to use this platform. The reason for that is because this platform offers tons of automated testing infrastructure and features that can reduce your testing time drastically without leaving any errors.
Additionally, it is a very secure platform and uses all the security measures. Therefore, users can completely trust it for security. With an account upgrade, users can even get access to real devices to test their apps. But SauceLabs' services are a bit pricey, and because of that, I won't recommend it to normal users.
If your work mostly revolves around app development, only then should you go for it. Otherwise, you can choose to go with other best iOS emulators for PC from our list.
12. AWS Device Farm
Like SauceLabs, AWS Device Farm is also an application testing platform offered by Amazon AWS where you can test how your apps and web is performing on different devices.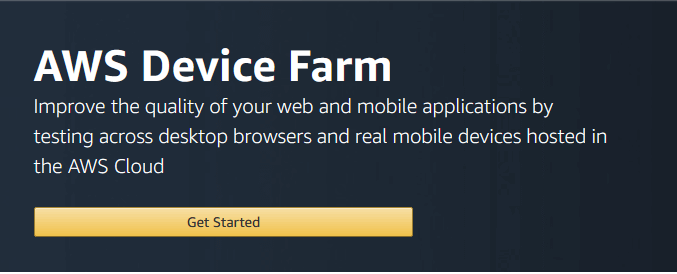 However, rather than providing an emulation or simulation environment, AWS Device Farm lets you test your apps across an extensive range of real mobile devices.
Users can access all these devices in real-time, directly from their web browser. It also features an automated testing framework that can help you reduce your time in manual testing. The good thing about the platform is that users get access to a wide range of devices ranging from iPhone 5S to Apple iPhone 12.
13. Remoted iOS Simulator
Remoted iOS Simulator is another product from Xamarin that is widely used for app testing purposes. This tool is primarily designed for the iOS app testing purpose and can perform most of iOS apps' operations.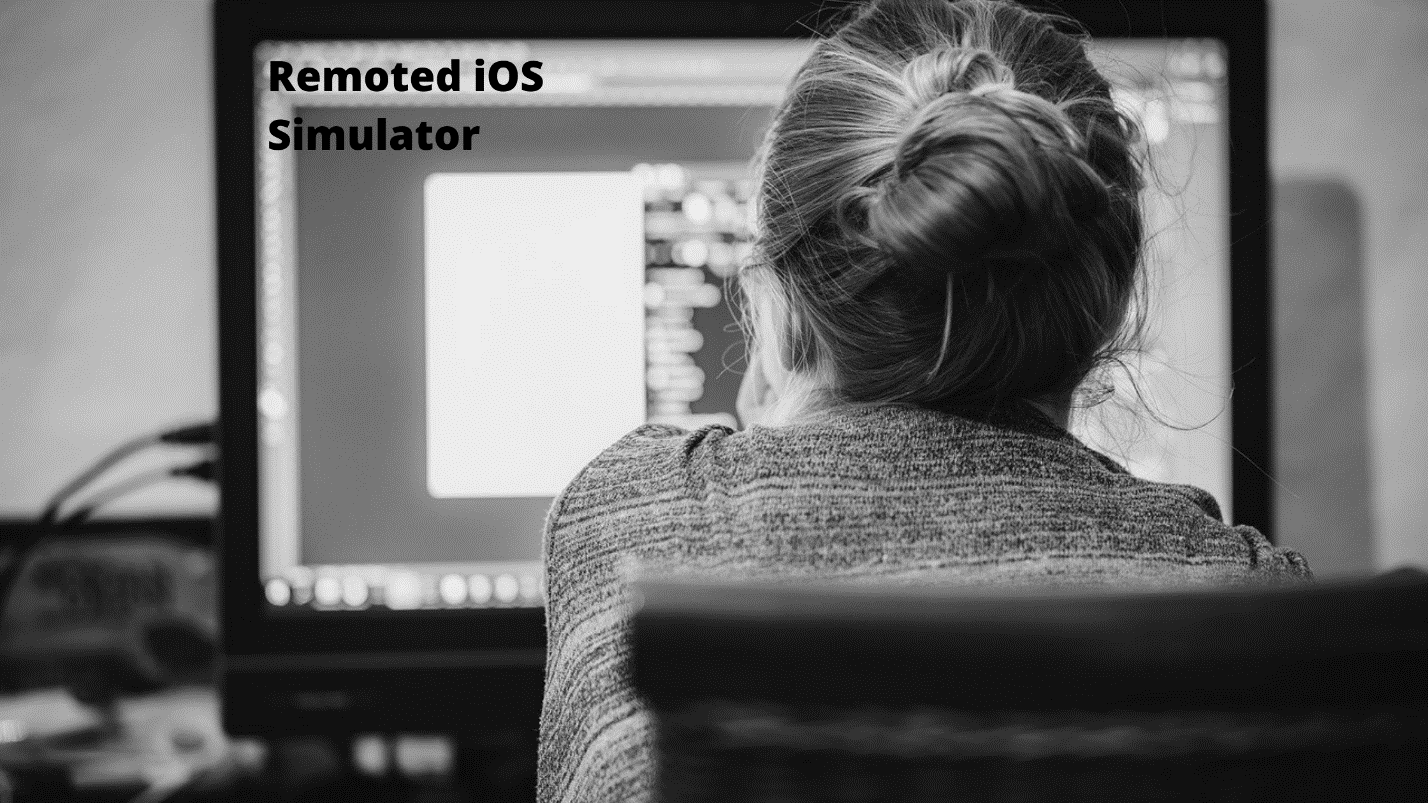 This tool works alongside Visual Studio 2017 and Visual Studio 2019. It is an iOS simulator; therefore, it possesses some limitations like App Store integration and apps like iMessage, WatchTV, etc.
It can only be used for app testing efficiently, and that's why if you are looking for an iOS emulator for Windows to play games or run iOS apps, it certainly might not be the right choice for you.
14. RunThatApp
RunThatApp is a robust web-based Android and iOS emulator for Windows 10/8/7 PC. It let developers run and test their native builds on a web browser. This platform uses an Actual App-Casting technology that enables multiple features like shared user collaboration, video game speed, app management, and other technical features.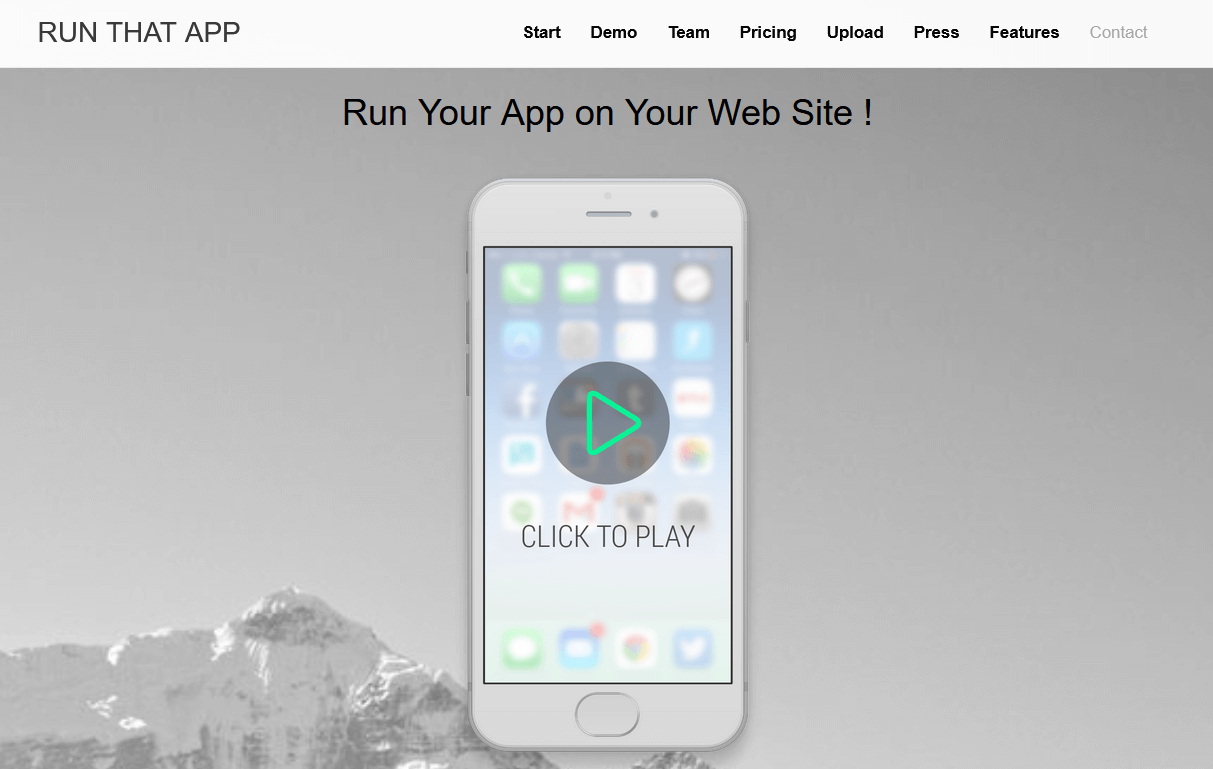 Rather than using actual devices, this platform only employs OS emulation that reduces the service's cost. Users have to pay $0.05/minute, making it one of the most pocket-friendly iOS app testing platforms on the internet.
15. iMame Emulator
Last but not least, we have an iOS emulator for Windows PC named iMame on our list. It is specially designed for gamers to test cross-platform iOS games and apps on a Windows machine. However, the good thing is that it does have clients for Mac and Linux as well.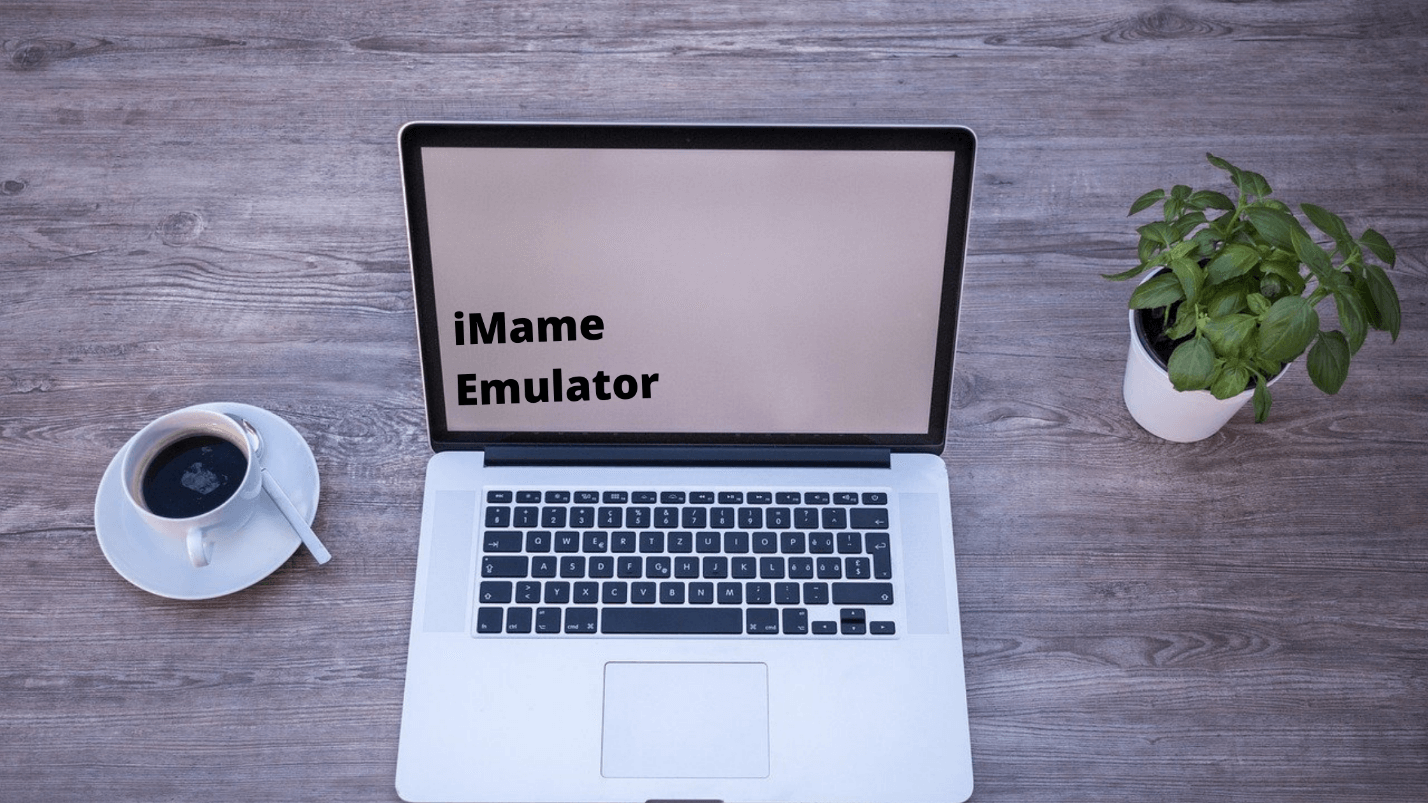 Therefore, it is a great iPhone emulator for PC if you want to play iOS games on your PC. Since the emulator solely targets a gaming audience, high-quality graphics rendering is one of its main features.
Because of that, it lacks some features necessary for development and testing. Therefore, it shouldn't be an ideal choice for people looking for an iOS emulator for Windows to test iOS apps.
Must Read:
Conclusion
Well, that's it for the best iOS emulators for PC that runs on Windows, Mac, or Linux. This list should only contain the best iOS emulators, but I  included some iOS simulators to ensure that you will get different options.
The main reason we had iOS simulators in this list because iOS is a closed source operating system. Emulators have to mimic all the features of hardware and software aspects. Therefore, emulating iOS on Windows is not as easy as it is for Android.
Whereas iOS simulators also have to develop an iOS environment, they don't make any hardware changes and only focus on software variables and functions. Because of that, it becomes easy to simulate iOS compared to emulation.
But since they are not making any hardware changes, they lack some features and fail to run some apps. With that said, here I am wrapping up this article.
I hope it helped you to choose the right iOS emulator for you. If you have any questions, feel free to shoot them in the comment section below. Our team will try to answer them ASAP.