Are you looking for the best Mac cleaners? Well, Today I am going to share these 7 free cleaning tools to optimize Mac. There are only limited options available when it comes to the operating systems for desktops and laptops.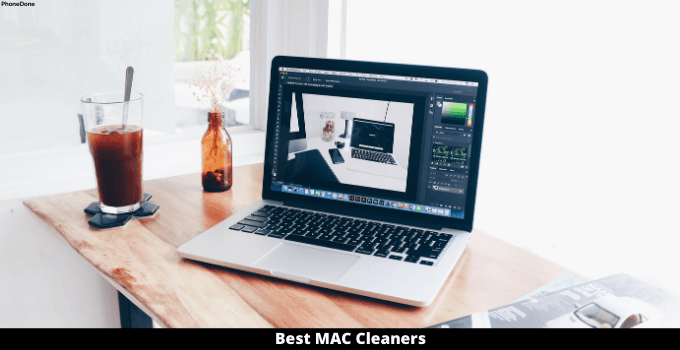 This mainly includes Windows, Linux, and MacOS, which are installed in the majority of computer devices out there. While Linux can be an excellent option for advanced users, Windows and MacOS are more ideal for the average computer user.
And when you compare Windows and MacOS, MacOS turns out to be more efficient in terms of its power usage. This means that you will have a smooth and snappy computing experience, even if you are using an entry-level computer.
Because of this, a lot of people prefer macOS over Windows because of its optimization even though various programs are only available on the Windows platform. I have also shared the Garageband alternatives.
7 Best Mac Cleaners to Optimize Mac for Free
While MacOS is one of the most optimized operating system options for computers, even it can have a few issues over a long period. This is simply due to the reason that as the user stores more and more files, installs various kinds of programs, the storage gets filled up, resulting in a lot of temporary files and cache files.
 Even though cache files are supposed to speed up your computer, having a lot of them can even cause performance issues on your Mac. In such a case, getting rid of such irrelevant files and data to optimize your Mac is highly essential. While you can do it yourself manually, it can be a very time-consuming experience. 
Thankfully, you can do it quite easily using a Mac cleaner program that can be quite handy. Since these tools are so handy, there are various options out there including the 7 Best Mac Cleaners to Optimize Mac for Free.
Because these are free to use, you can go through this article until the end and try out these best Mac cleaners one by one. Recently, I have shared these iCloud bypass tools for free.
As you can tell by the name, DaisyDisk is a program made for Macs that get used for clearing and managing the storage disks of your computer. This means that you can view, edit, and manage the current storage usage of your Mac.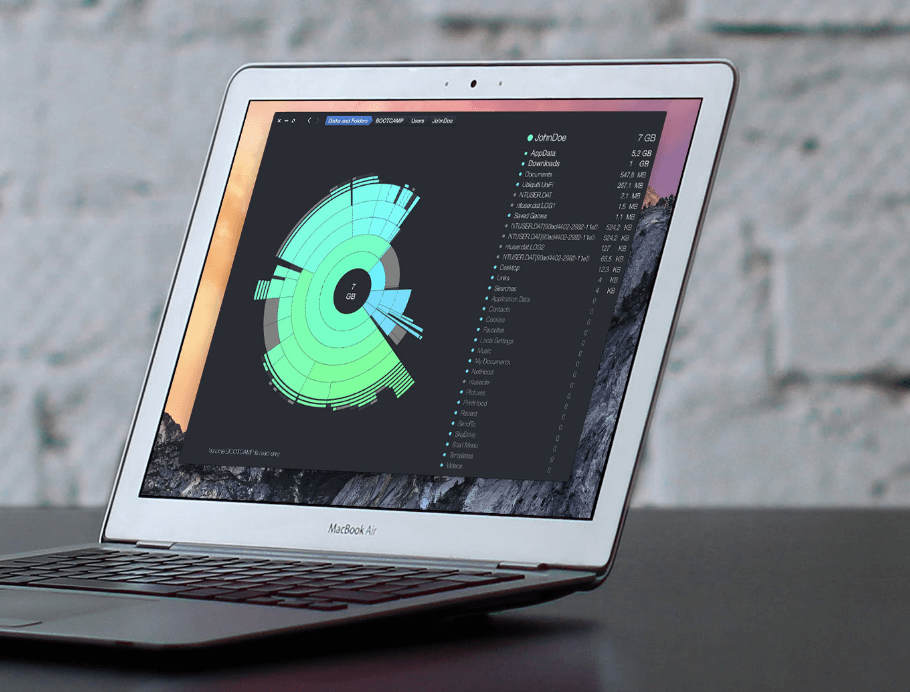 Even though you can check the storage usage within MacOS, DaisyDisk offers all of the details in an easy to understand user interface. This is made possible thanks to its chart and graphical user interface. 
With this program, you can detect all kinds of flaws regarding the storage partitions of your Mac. Once you have used this tool to find all of the unwanted files and folders, you can quickly delete them. 
It allows you to delete obsolete files in bulk so that you can save a lot of time while clearing up storage space on your time. You can either scan all of your storage drives or one of them at a time to save up a lot of time in many cases.
Just per the name of this Mac cleaner app available for free, Nektony App Cleaner & Uninstaller allows you to quickly get rid of any applications that you are not currently using.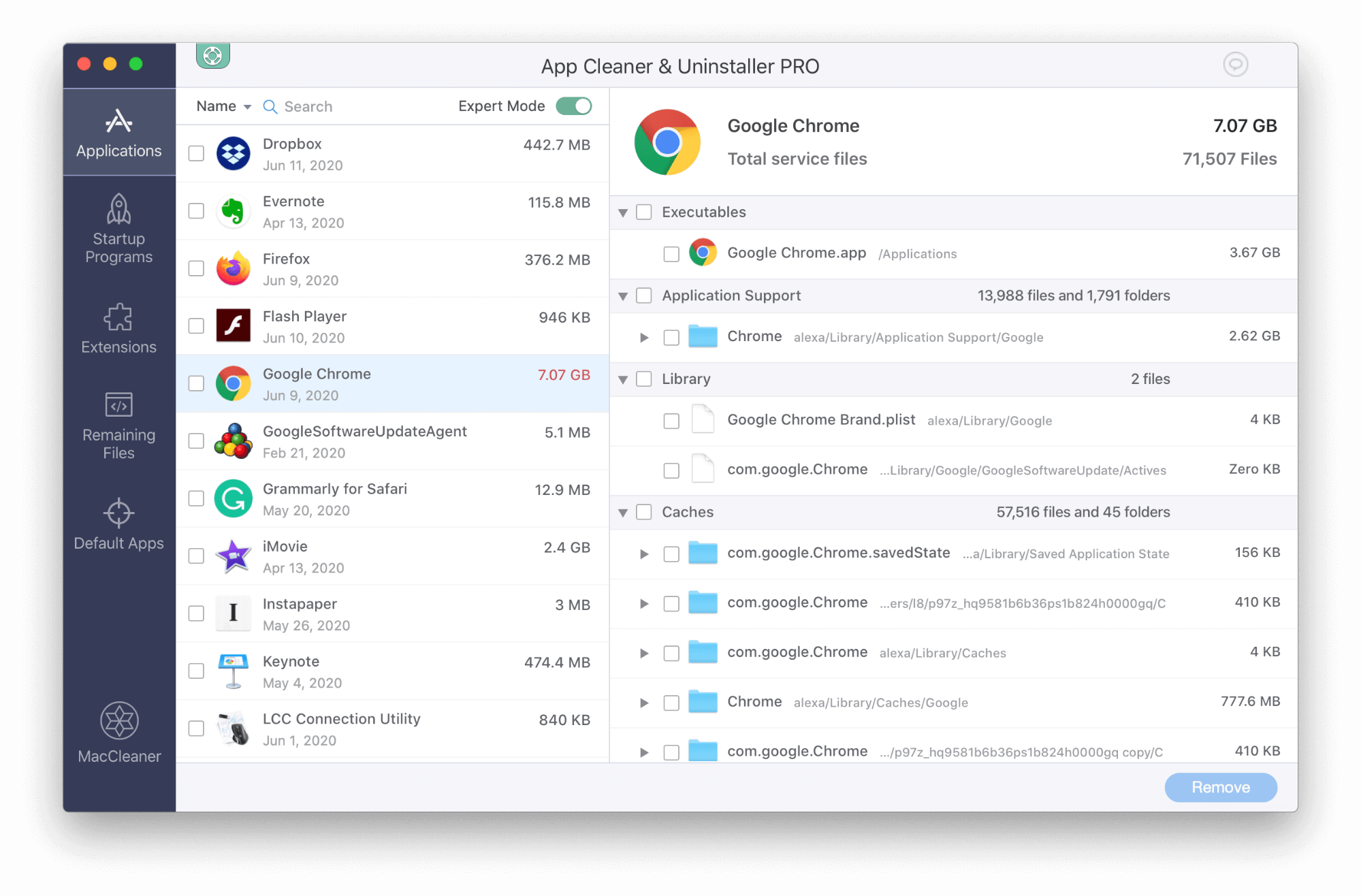 This includes both completely removing apps from your system as well as getting rid of their data files. Because of this, a lot of unwanted files including temporary files and cache files, can get deleted. As a result, the performance of your Mac can be improved quite significantly. 
If you want to get rid of the temporary files of all the apps currently installed on your Mac, then you can even find a quick reset option that clears temporary files without deleting any of your personal data. 
When compared to the app uninstaller inbuilt in MacOS, this app is much faster and quite handy when you want to remove multiple apps and programs at once. Once you have used this application to remove a program, you can be ensured that there will be no traces left behind.
When it comes to system cleaning and optimization apps, CCleaner is one of the best Mac cleaners out there. Well, that's because this system cleaning app is available on a wide range of platforms, including Android, iOS, Windows, Linux, and even MacOS.

As this software is available on many platforms, you can have almost the same experience on all of your devices. It is ideal for those who spend a lot of time browsing the internet and accessing all kinds of websites. 
You can use CCleaner to clear history as well as the cookies of all the browsers installed on your Mac. This can significantly improve the performance of the browsers installed on your device so that you can browse the internet without any hiccups. 
Other than this, any extra offline files that you have currently stored in your Mac can also be removed using CCleaner. It will show you the storage space taken up by all of the files stored on your Mac. If you want even more features in CCleaner, you can even buy its Pro version which is a paid one, unlike the standard edition.
A lot of the Mac cleaner apps available out there, but these are available on all platforms. But, that is not the case with CleanMyMac X as you can most probably tell by its name. This is one of the best Mac cleaners exclusively made for Mac.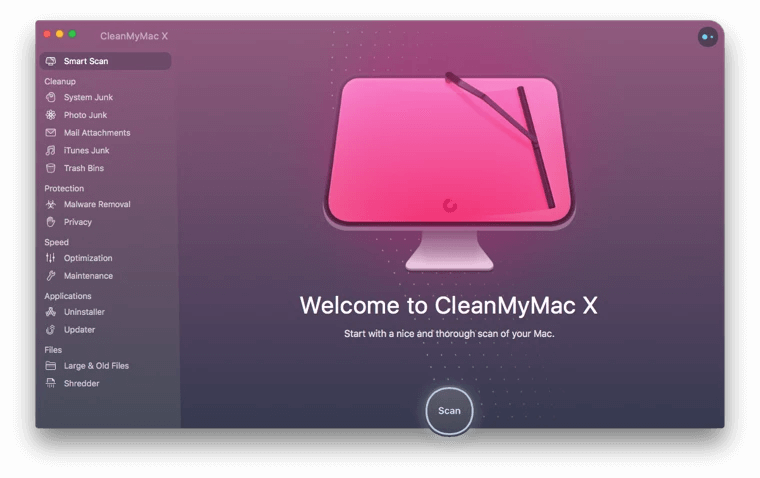 This program is only made for Mac devices and thus offers all of the options that you would need to clean and optimize your Mac for free. Unlike most other options present in this article, CleanMyMac X can also be used to get rid of any possible malware file stored on your computer. 
You can also increase the memory performance for a snappier experience while using your Mac device. As you would expect, you can also get rid of all the obsolete files stored on your Mac with the help of this Mac cleaner with ease.
If you are interested in boosting the performance of your Mac devices, then MacBooster 7 can be a great pick. This software has been around for a long time and has a lot of versions.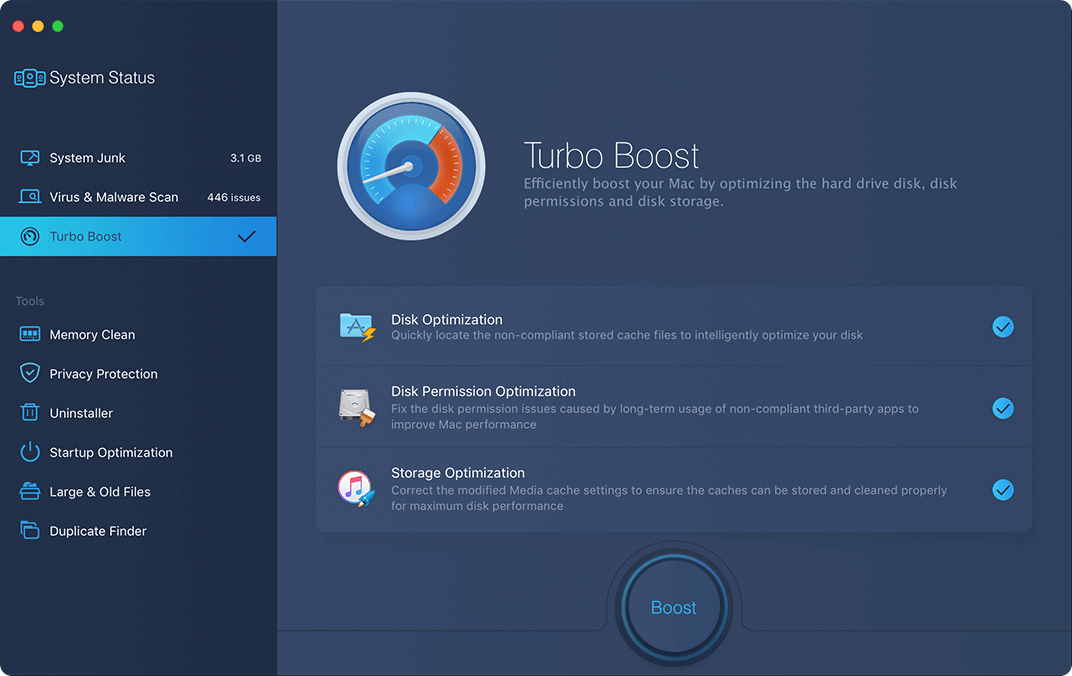 Out of the various versions offered by it, the MacBooster 7 is the latest one and offers multiple improvements over the original one. You can easily clean all of the junk files stored on your Mac to clear up a lot of space thanks to its in-depth scan feature which ensures that none of the junk files gets missed out.
Another great thing about MacBooster 7 is that it makes sure that there are no infected files like viruses, spyware, malware, or adware stored on your Mac. 
If there are any, it will get rid of them right away to boost the performance of your Mac. Apart from cleaning junk and cache files, you can also increase the performance of the RAM installed in your Mac device to improve the overall system smoothness.
Smart Mac Care can be yet another great option if you want an easy to use best Mac cleaners to optimize the performance of your device. It is simple to use thanks to the fact that it offers a simple and straight forward user interface to the user.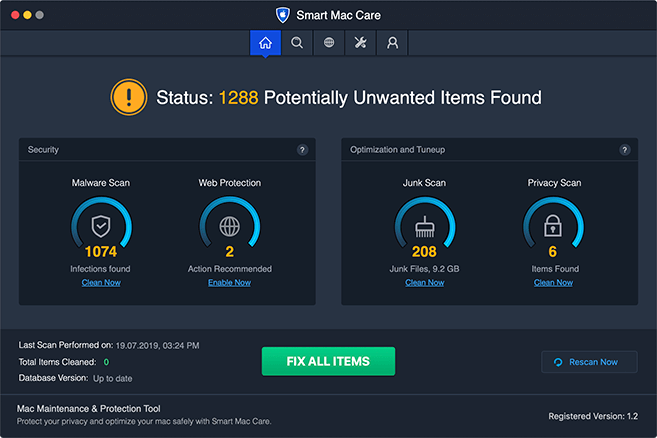 You even get various automated features in this program, making it a smart Mac cleaner. This tool allows you to run a privacy scan on your computer. 
If there are any unwanted programs, then this program can also remove them while making sure that there are no unwanted files or data left behind. Even if you are new to Mac cleaner, you will get used to this one thanks to its user interface. 
While the free version already offers all kinds of features and options, you can also option for the premium one for even more Mac optimization features.
We have yet another Mac optimization tool in this article that is handy for drive management on your Mac. If you are running out of storage space on your Mac device, then this one is just perfect for you.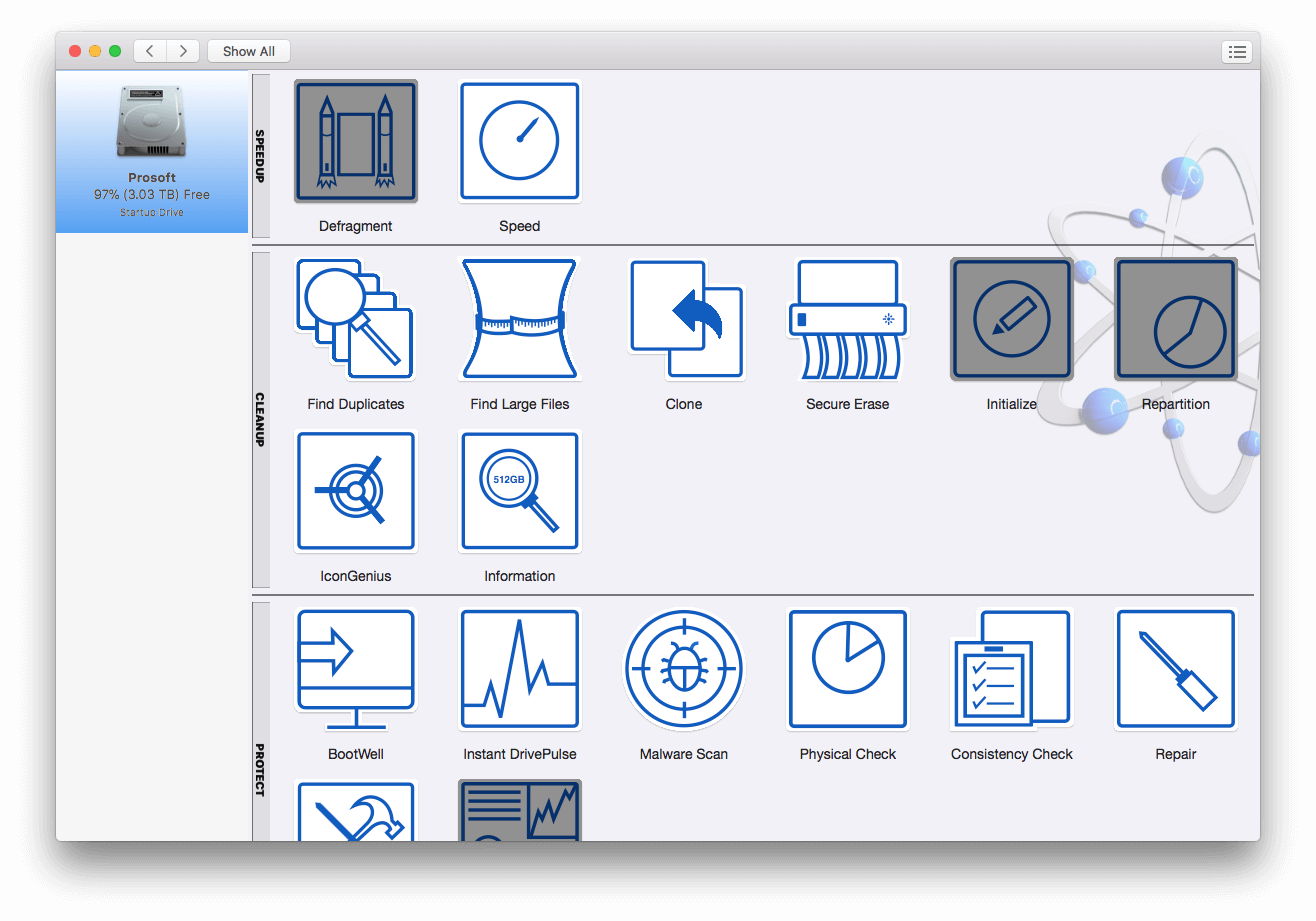 It scans all of your drive partitions and ensures that there are no junk files. And if it finds any, it will delete all of them right away to free up storage space on your Mac which can improve its performance quite a lot.
 Another handy feature of this Mac cleaner is that you can even check the health of your drives which can be highly useful to prevent any drive failures. While the installation process of this program is a bit long, using it afterwards is relatively easy. 
This is thanks to its user interface which offers all of the options and buttons right on the primary screen which can be used for defragmenting, deep scan, health checkup, and getting rid of any unwanted programs from your Mac.
Must Read: Disable Microsoft Compatibility telemetry
Wrapping Up
Well, once you have gone through the best Mac cleaners mentioned here, you should be able to pick the perfect one for you. With these applications, you can easily optimize the performance of your Mac within a short period.
If you liked any of these best Mac Cleaners to optimize Mac for free, make sure to leave your thoughts in the comments section down below.