Best Garageband Alternatives for Windows PC: Music production is one of the most popular industries right now, with more and more people trying it out. But as you would expect, there are many tools and programs needed to produce high-quality music right at your home.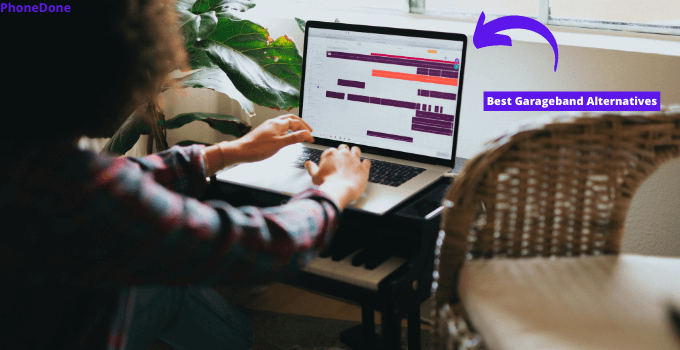 Not only are these software applications expensive, but you also need to spend a lot of time learning how to use them. This is where applications like Garageband come into play since it is ideal for new users.
While it can be used to create music easily, it is only available on Apple devices. This includes devices like the iPhone, iPad, iMac, and a few others. As a result, people with a Windows PC cannot use this program for music production.
10 Best Garageband Alternatives for Windows PC
Thankfully, there is still a way to quickly produce music on your computer, even if it is a Windows one. For that, there are various alternatives to the Garageband app that work perfectly on Windows 11/10/8/7 PC.
Most of these programs offer almost all of the same functionality as Garageband. But, even these programs have a few differences when compared with each other.
Thus, we are here with the 10 Best Garageband Alternatives for Windows PC. You can go through the following alternatives to pick up the right one for your music production needs.
Just like Garageband, Music Maker Jam is a top-rated music production app. It is made for mobile devices, including both Android and iOS. But, as it got more and more popular, it made its way over to computers, including Windows PCs.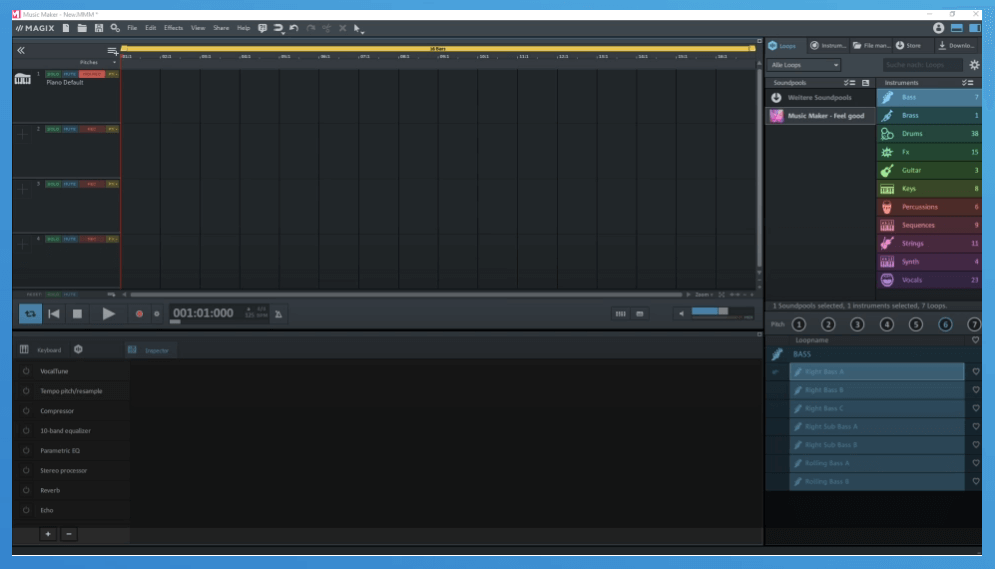 Music Maker Jam can be a great Garageband alternative for Windows PC if you are a beginner and relatively new to music production. When compared with most other options out there, this one is relatively easy to use.
This is possible thanks to its simple and straightforward user interface. It can be used to easily access all of the options that you need during music production.
Because this application is also available on mobile devices, you can continue your music production even on the go while having a very similar user interface.
Once you get experience in music production and have learned using the basic tools, Music Maker Jam even has all of the advanced tools for you that you might need later on.
When it comes to music production programs, Studio One 5 is one of the oldest DAWs. It has been available for various platforms, including Windows PCs, for a long time.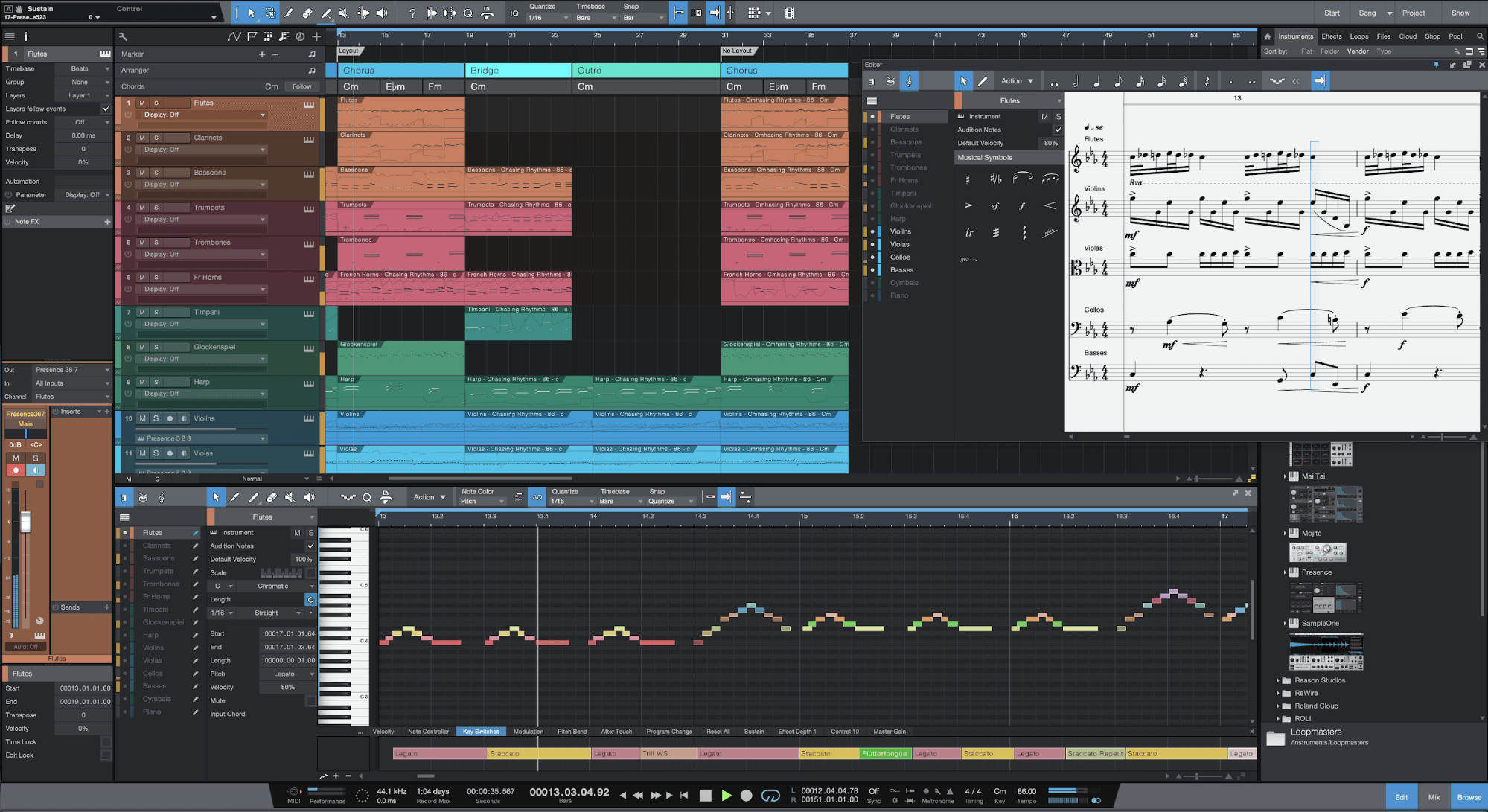 As a result, it has developed a lot of handy and useful features over the years. While this software's user interface is not as simple as Garageband, it makes for an excellent pick for advanced users. This program is highly versatile. It offers all kinds of tools and options that are needed for both primary and advanced music projects.
If you have any PreSonus audio equipment in your studio or home, you should go with it. You get superior compatibility. It is known to work great with PreSonus MIDI controllers and other music production products offered by them.
Suppose you have ever used a music production program in the past. In that case, you must also know that you also need either musical instruments or secondary programs for adding sounds from musical instruments.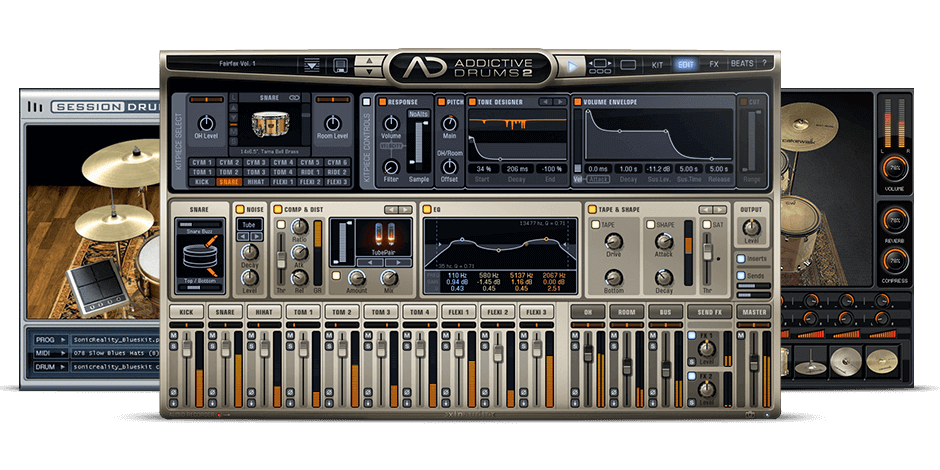 Thankfully, you will not run into any such issues with SONAR by Cakewalk. It happens to be one of the only few Garageband alternatives out there that have inbuilt music instruments. These instruments can be used to create all sorts of music tracks with ease.
It even offers various sample sound packs for quickly creating the music you want right on your Windows PC. As for the user interface, this tool is quite simple and straightforward. All of its options and tools are present right on the primary screen for ease of access.
If you want to try out this Garageband alternative without paying for it, you will be glad to know that it comes with a 30-day free trial. This trial also includes the sound packs and the musical instruments that can come in handy for music production.
When it comes to music production and production applications, then you must have heard about FL Studio in the past. And the FL Studio 20 is their latest offering that offers a wide range of options and features, making it one of the best Garageband alternatives for Windows PC.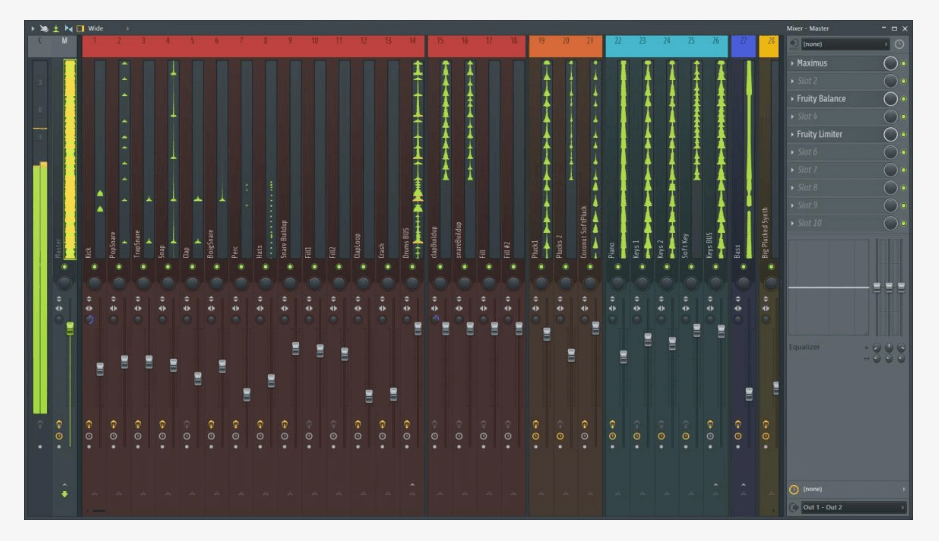 Its user interface is more ideal for experienced music producers and not beginners because of its various advanced tools. Because this music production software is so popular, it supports a wide range of plugins that can further add functionality in this program, which can come in handy for music production.
The chances are that many of your favorite music producers are using FL Studio for their music tracks. You can also use this application along with external devices like a MIDI controller if needed. Like Garageband, FL Studio is also available on mobile devices to work on your music projects, even on the go.
Those of you who are new to music production or new to music apps for Windows PCs will find Mixcraft 9 a great option. It is one of the easiest to use best Garageband alternatives available out there.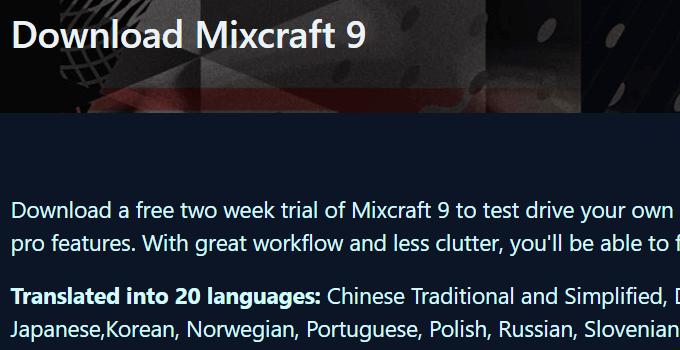 All of the options and tools offered by this music production app and its user interface have been developed while keeping beginners in mind. Not only that but this music production application is also one of the lightest ones available around.
Because of this, even if you are using an entry-level computer, you can still use this application without any issues. This tool offers various inbuilt music instruments that are always great to have while producing music on your Windows PC.
When compared with other premium Garageband alternatives, this one is much cheaper and reasonable. And for the given price, you get many features and options in Mixcraft 9, making it a value-for-money option.
Most of the best Garageband alternatives for Windows PC available out there, and the ones mentioned here in this article, are generally paid one because of the various features they offer.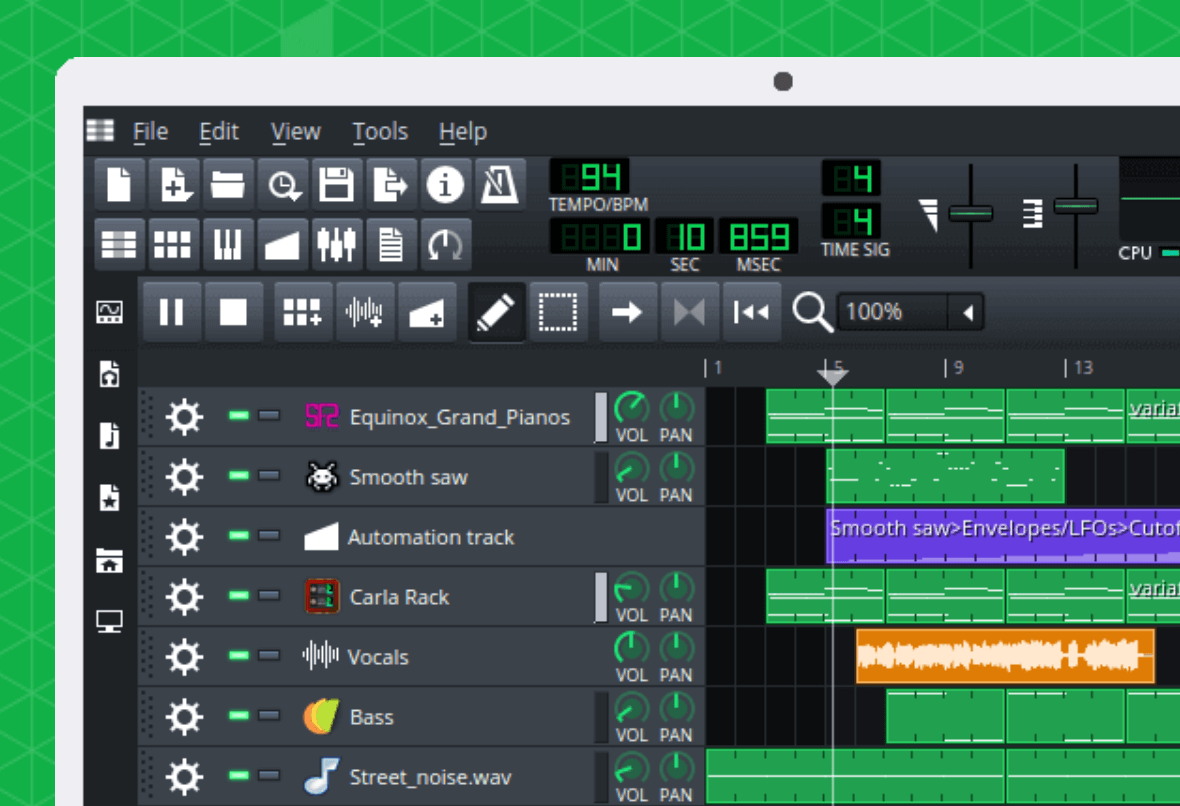 But, if you want a feature-rich Garageband alternative that also happens to be free, then you should consider LMMS since it is one of the only free and open-source options out there. This tool is a cross-platform music production application that you can get for almost all devices.
With this program, you can easily produce music since it offers playback instruments, audio samples, plugins support, and various ready-to-use effects and filters. All of these can be used to create music tracks on your Windows PC easily.
While it might not look the best, this Garageband alternative's user interface is quite easy to use. You will get used to it in no time, allowing you to keep using it for a very long time.
The Avid Pro Tools can be another great option if you are looking for a free-to-use Garageband alternative for Windows PC. This is possible because Avid pro tools offer both a free and a paid version to its users.
If you are a beginner, it is recommended to have the free version since it has more than enough beginners. If you are an experienced music producer and want the possible experience, it is recommended to get the premium version.
You can find a wide range of plugins, effects, VSTs, MIDI controller support, and much more in this Garageband alternative. As a result, creating music tracks on your Windows PC should be relatively easy.
To make it further easy to use and intuitive, Avid Pro Tools' whole interface is highly user friendly, which is always a great thing. This program's user interface is the same in both the free and the paid version so that you do not feel any difference once you switch to the premium version later on.
Compared with other options present in this article, Cubase Elements 10 is one of the most advanced best Garageband alternatives for Windows PC.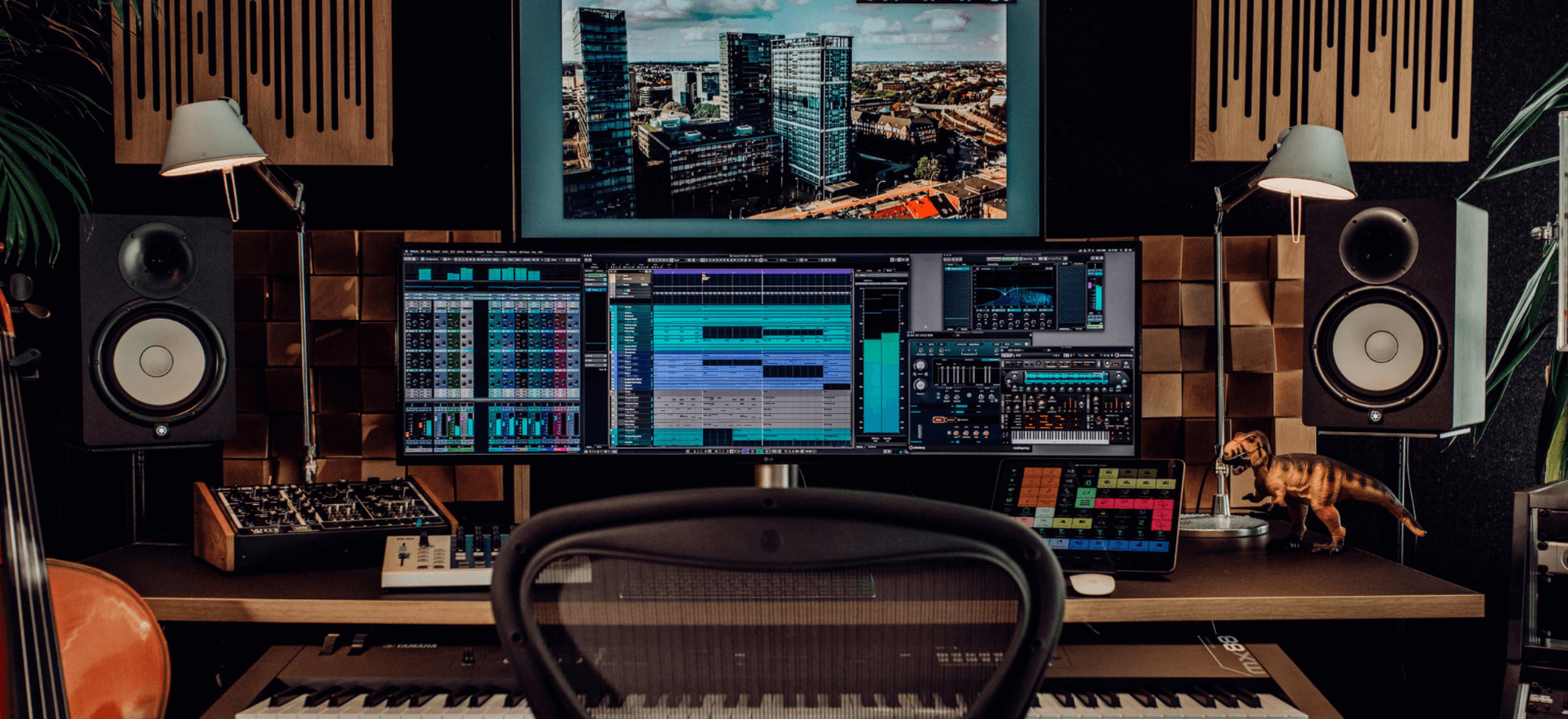 This means that if you are an advanced and experienced music producer or want a long-term usage program, this one can be an excellent pick for you.
Because this tool is made for advanced and experienced users, it offers all of the tools and options that you will ever need while using any Garageband alternative on your Windows PC.
It even allows you to apply effects and VSTs on vocal sound files for creating highly creative music tracks. The Halion Sonic SE Workstation also comes included within Cubase Elements 10 to get it separately.
Even if you have an external MIDI controller, this software's compatibility should not be an issue since it supports most of the popular MIDI controllers available out there.
You can find a lot of DAW music production software applications out there and in this article. These are essentially Garageband alternatives while offering many advanced features. Because of the elements they suggest, almost all of them are paid software applications.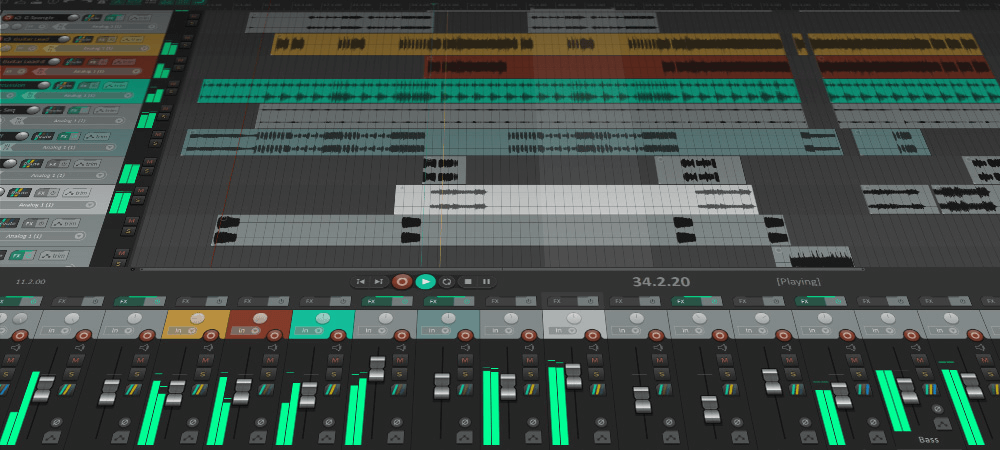 As a result, not everyone might be able to afford one. If you are also on a budget and want a slightly affordable DAW music production program, then the Reaper 6 can be a great option.
Even though it has a lower price, you still get various tools and options like VST4 support, MIDI editor, macro functionality, etc. The user interface of this application is also relatively easy to use.
Even if you are new to using such best Garageband alternatives, you can get used to Reaper 6 in a brief period. These features result in a high value for money for all those looking for the best Garageband alternatives for Windows.
In the end, we have Ableton Live 10 in this list of best Garageband alternatives for Windows PC, which can be an excellent pick for music producers for various reasons. It is considered as the primary alternative or competitor to FL Studio because of the features and options you get.
Not only that, but you also get a highly intuitive experience with Ableton Live thanks to its user interface. Talking about the features allows you to easily create music thanks to the included loops library, one of the best out there.
Like FL Studio, Ableton Live also supports a wide range of plugins that can further add functionality in this Garageband alternative for Windows PC. One benefit of going with Ableton Live over FL Studio is that you get a much easier-to-use user interface, making it better for beginners.
Wrapping Up
After going through all of the various music production tools present in this article and their details, we hope you have found the right Garageband alternative you were looking for.
If you liked any of the 10 Best Garageband Alternatives for Windows PC mentioned above in this article, please leave your thoughts in the comments section down below.