Are you an anime lover? Today, I am going to share the 10 best anime apps for Android phones. There are a lot of things that people watch for their daily entertainment. This can include movies, TV shows, sports, comedy, cartoons, and even Anime.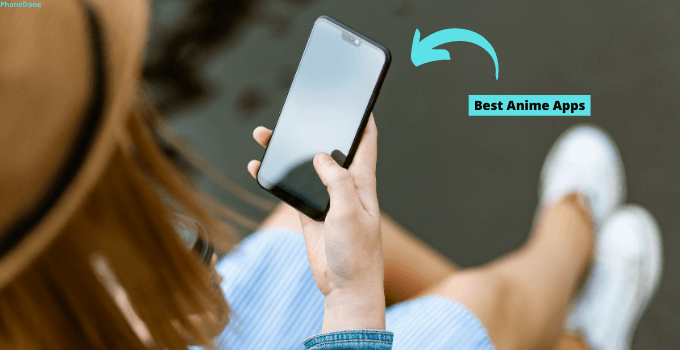 While all of these can be watched on your TV without any issues, watching Anime on your TV is not easy. A lot of Anime is adult content, but most countries do not even cast Anime on popular TV channels. 
Thankfully, in the age of the internet, that should not be any issues. There is almost nothing that you cannot watch on your devices for free. Most of these websites and apps allow you to watch all of the famous Anime shows whenever you want and wherever you want.
Some of them even allow you to watch dubbed or subbed anime shows, which can be handy in many cases. I have also shared Rainmeter skins for windows.
10 Best Anime Apps for Anime Lovers
While there are many Anime streaming websites on the internet, watching Anime on a computer using the web browser is not practical. Some of you might not have a computer, and some might want to stream anime shows on the go.
In either of these cases, you can install anime streaming apps directly on your smartphone. Just like any other media streaming app made for smartphones, such apps are relatively easy to use. Most of them are entirely free to use.
But since all of these apps have different features and options, choosing the right one for you is not easy. And after trying a wide range of best anime apps out there, I have come with the 10 best anime apps for anime lovers.
You can also find all of their features and options, making them the best Anime streaming apps. Hence, if you are also looking for the perfect smartphone app to stream anime on the go, make sure to go through the following options one by one:
1. Netflix
When you are talking about online content streaming sites, Netflix is one of the first things that comes to your mind. It is the largest and the most popular service for watching movies, TV shows, cartoons, and much more.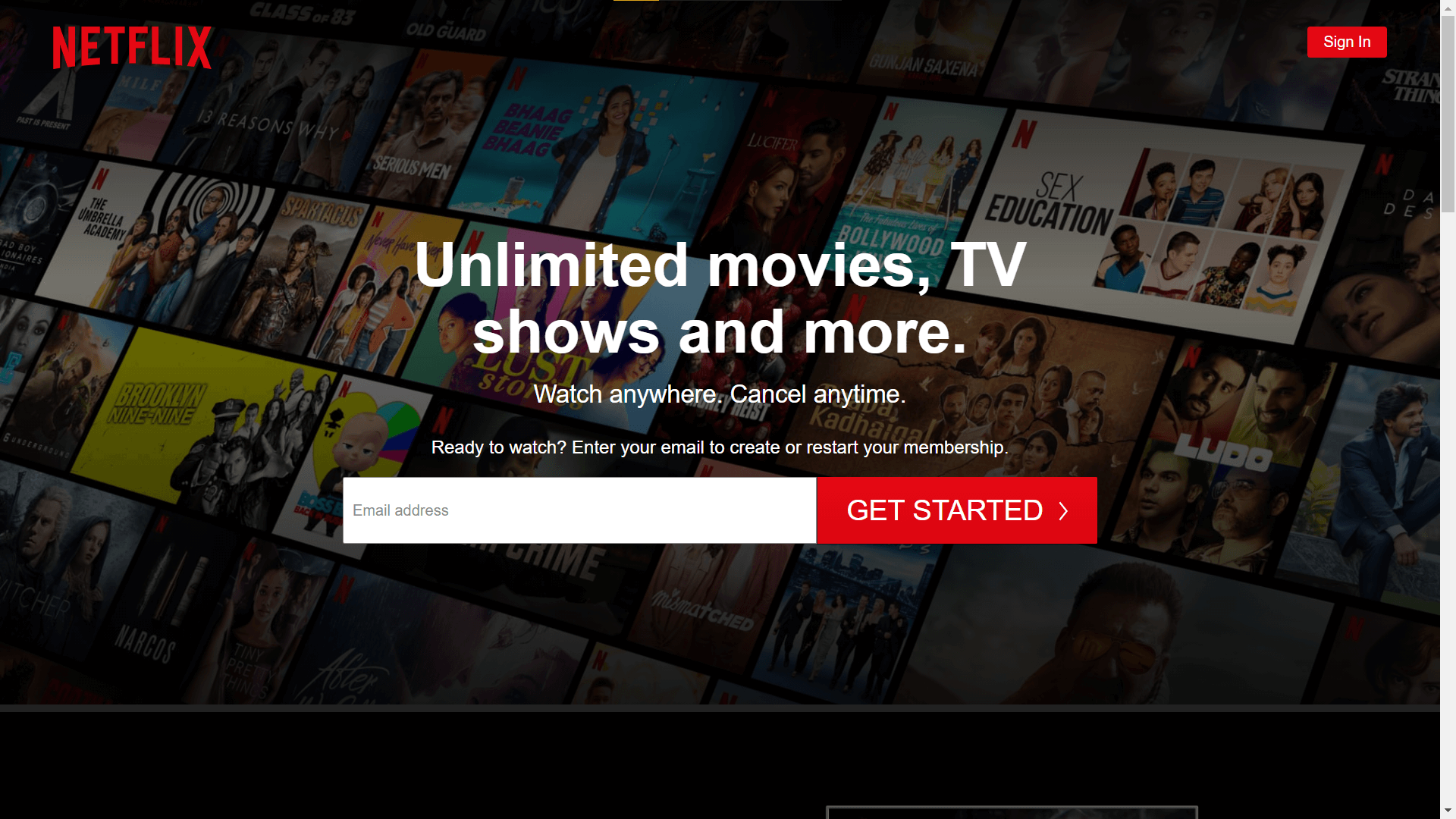 But apart from its standard library of movies and TV shows, you can also find anime shows on this app. Those of you who already watch Netflix must have its subscription; all you need to enjoy your favorite anime shows.
If not, then you can get a trial 1-month subscription to Netflix for completely free. This subscription can be used on your computer as well as mobile devices using the Netflix app.
Must Read: Emoji Apps
2.

CrunchyRoll
Crunchy Roll is one of the best anime apps for watching anime shows while enjoying a wide range of features and options. If you know about streaming apps like Netflix or Prime Video, you can consider Crunchy Roll as the Netflix of Anime shows.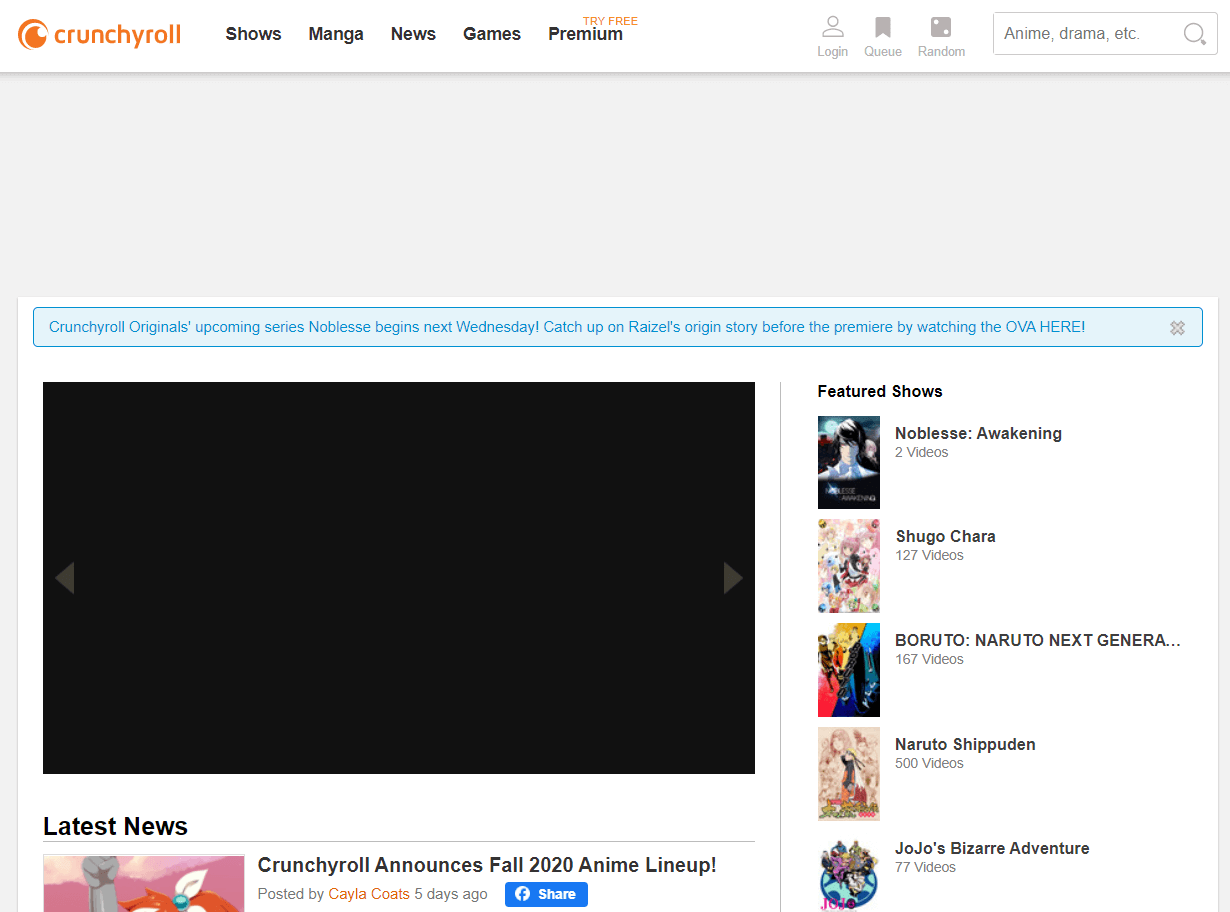 This is primarily because this app offers high-resolution anime shows, with some of them even available in UHD 4K for the best quality possible. 
You can either watch Crunchy Roll on your computer or using a smartphone app as per your choice. Once you start using it, you can enjoy more than 25000 anime episodes in the best possible quality.
Although, all of these features come at a price since Crunchy Roll requires a premium subscription. I have also shared the best survey bypass tools.
3.

Youtube
If you use the internet regularly, then YouTube is one of those apps that needs no introduction. While it is not something like Netflix or Amazon Prime Video, it is still an online video streaming app.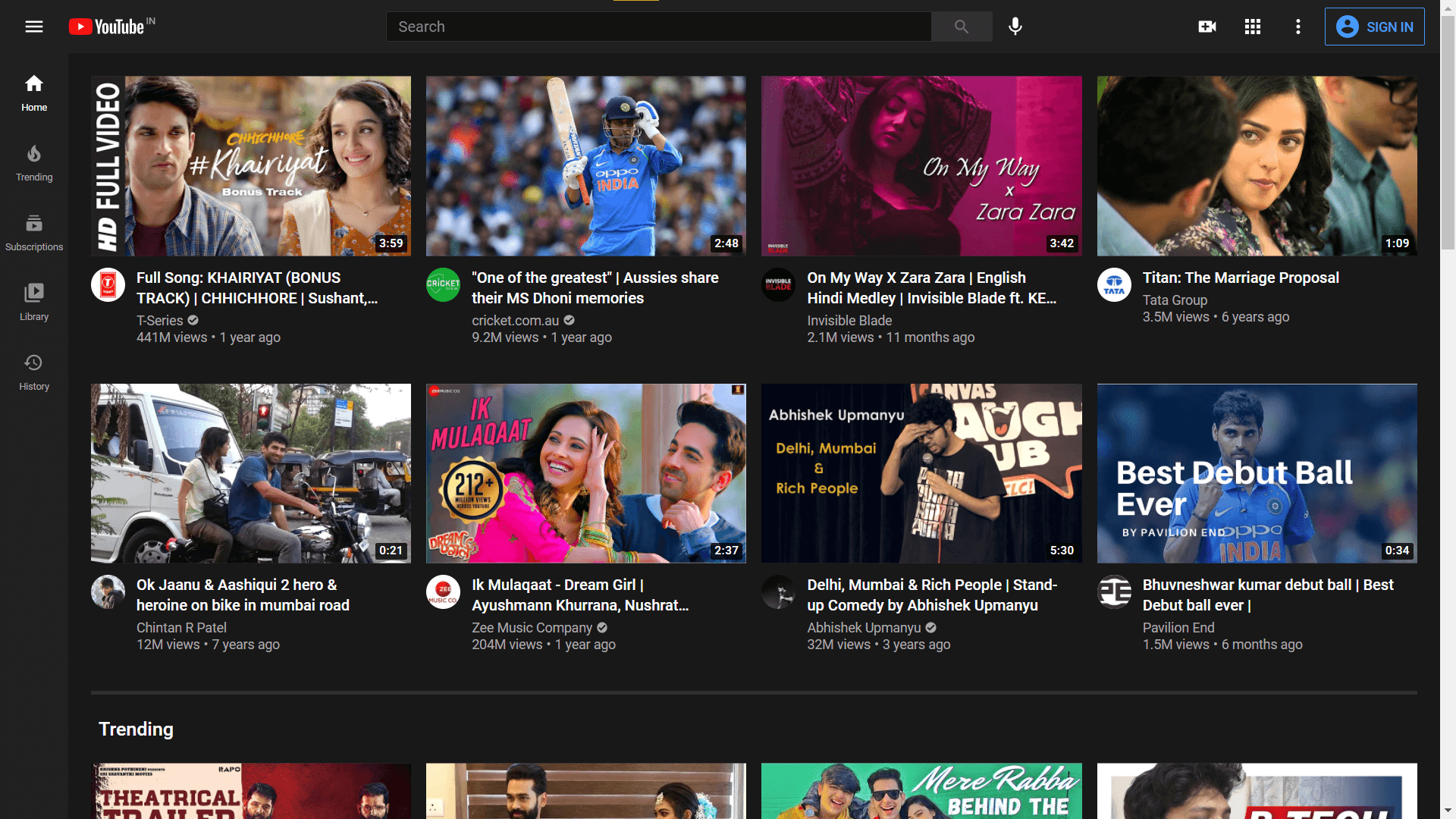 In fact, it is the largest and most popular video streaming app. And the best part about YouTube is that it is completely free to use. Unlike other streaming services out there, the content on YouTube is uploaded by different users and channels.
As a result, a lot of these users have even uploaded various anime shows. You can search for your favorite anime on YouTube and watch it for free.
4.

Mangarock
Those of you who are interested in watching might have also heard about Manga. If not, Manga is essentially the comic on which any given anime series is based. Thus, a lot of anime viewers are also interested in reading Manga.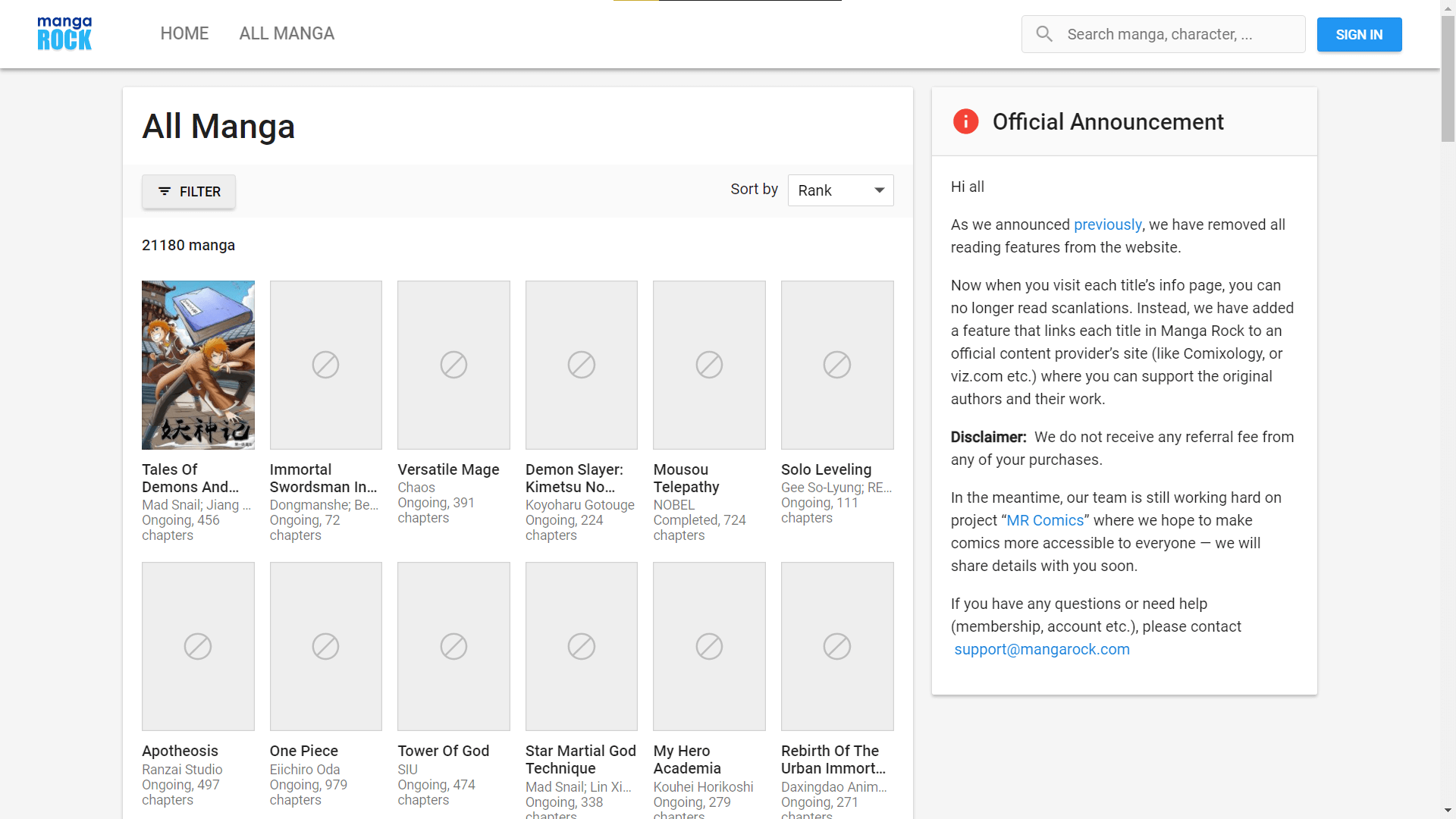 One great website for reading is Manga Rock that offers a large library of Manga. And the best part about this library is that you can either access it on your computer or your smartphone using its smartphone app.
In either case, you will find high-quality Manga to read on the Manga Rock website. Besides its vast library of Manga, you can also find a few anime shows here and there, which some of you might want to watch.
Must Read: GarageBand Alternatives
5.

Hulu
Hulu is another one of the best anime apps that offers a wide range of movies and TV shows. In fact, it is a great option if you are looking for a Netflix alternative.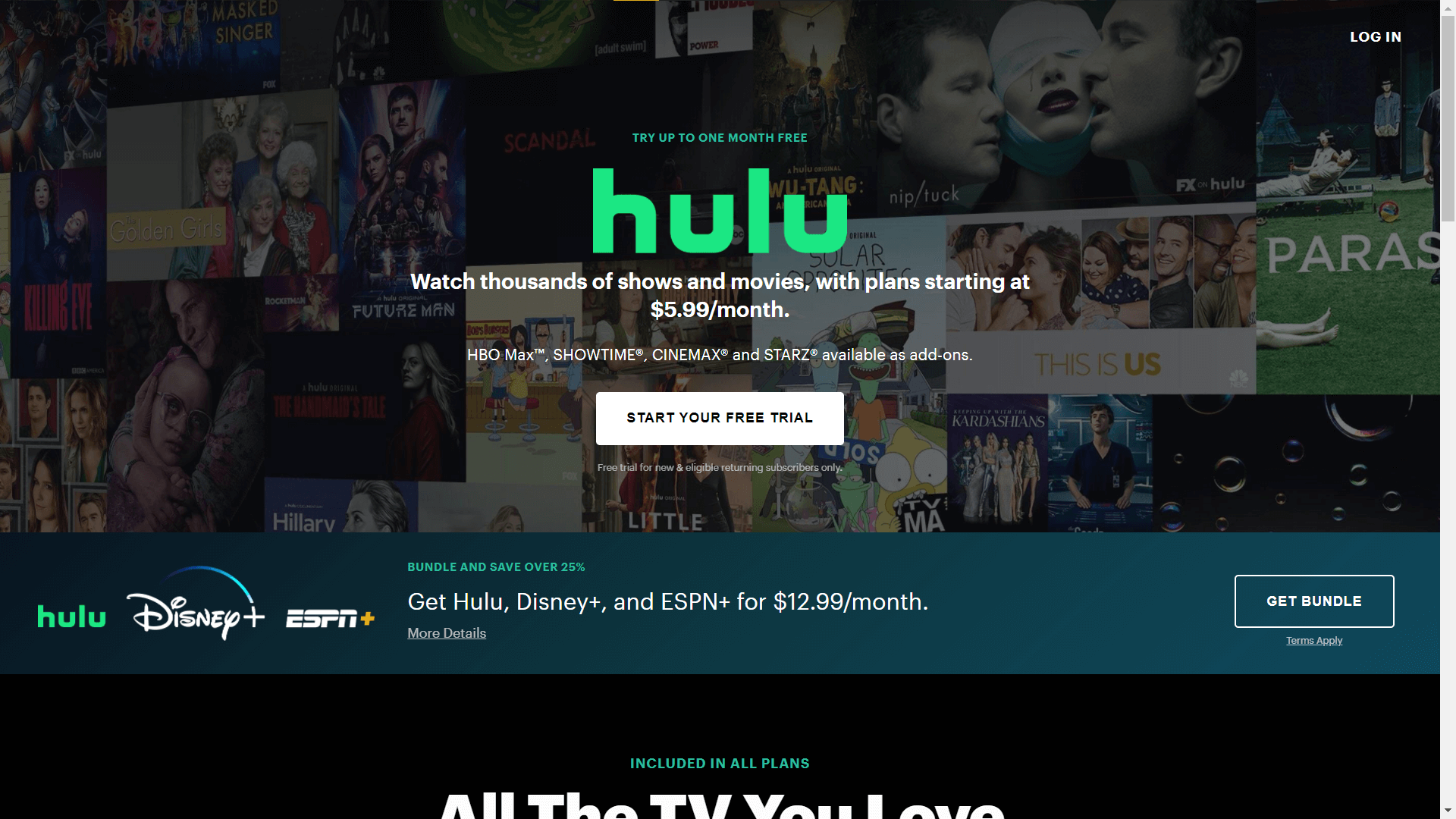 Although, since Netflix also offers various Anime shows, you can also find the same on Hulu. As a result, you can consider Hulu if you want to watch high-quality anime shows without paying a lot of money for a subscription.
Like Netflix, Hulu also offers a 1-month trial account for watching anime shows and other free content. As long as you have fast internet, Hulu will offer the best streaming quality thanks to its high resolutions like 4K UHD.
6.

Anime-Planet
While the TV channel Animal Planet shows wildlife shows, Anime-Planet features a wide range of Anime shows that can be streamed on your mobile device and at any place as you like.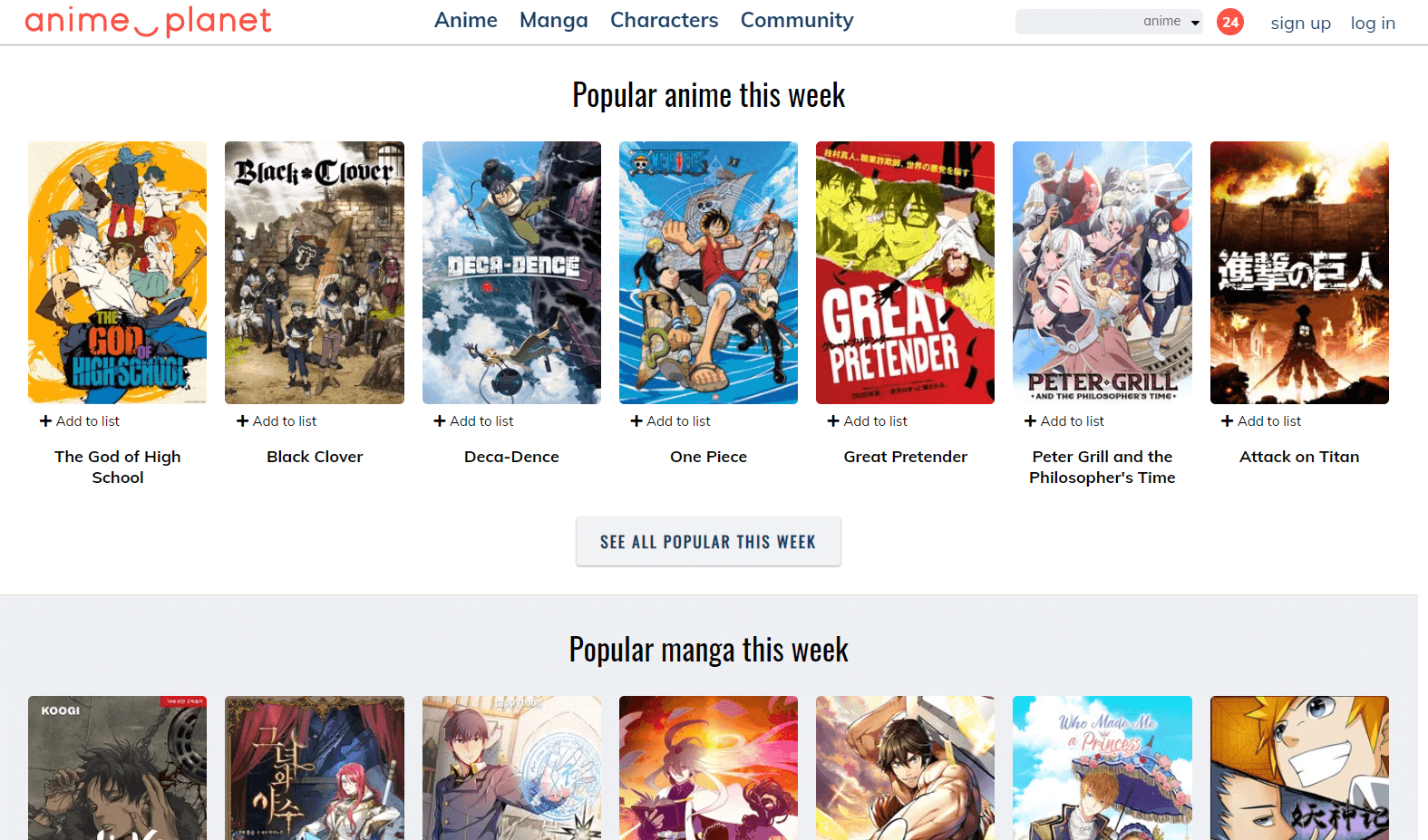 If you do not know which anime series to watch, you will find the sorting and filtering options of this Anime streaming app quite handy. Anime-Planet offers both subbed and dubbed; Anime shows that you can choose as per your wish. 
Despite having so many features and options, this app is free to use. Although, it does require registration before you can start watching the best anime apps.
Must Read: Tumblr Alternatives
7.

 

Reddit
When compared with other streaming sites and anime apps present in this article, Reddit is quite different. To put it in simple words, Reddit is a forum-like website where people can discuss various things. This can include almost any topic you can think of since there are many subreddits out there.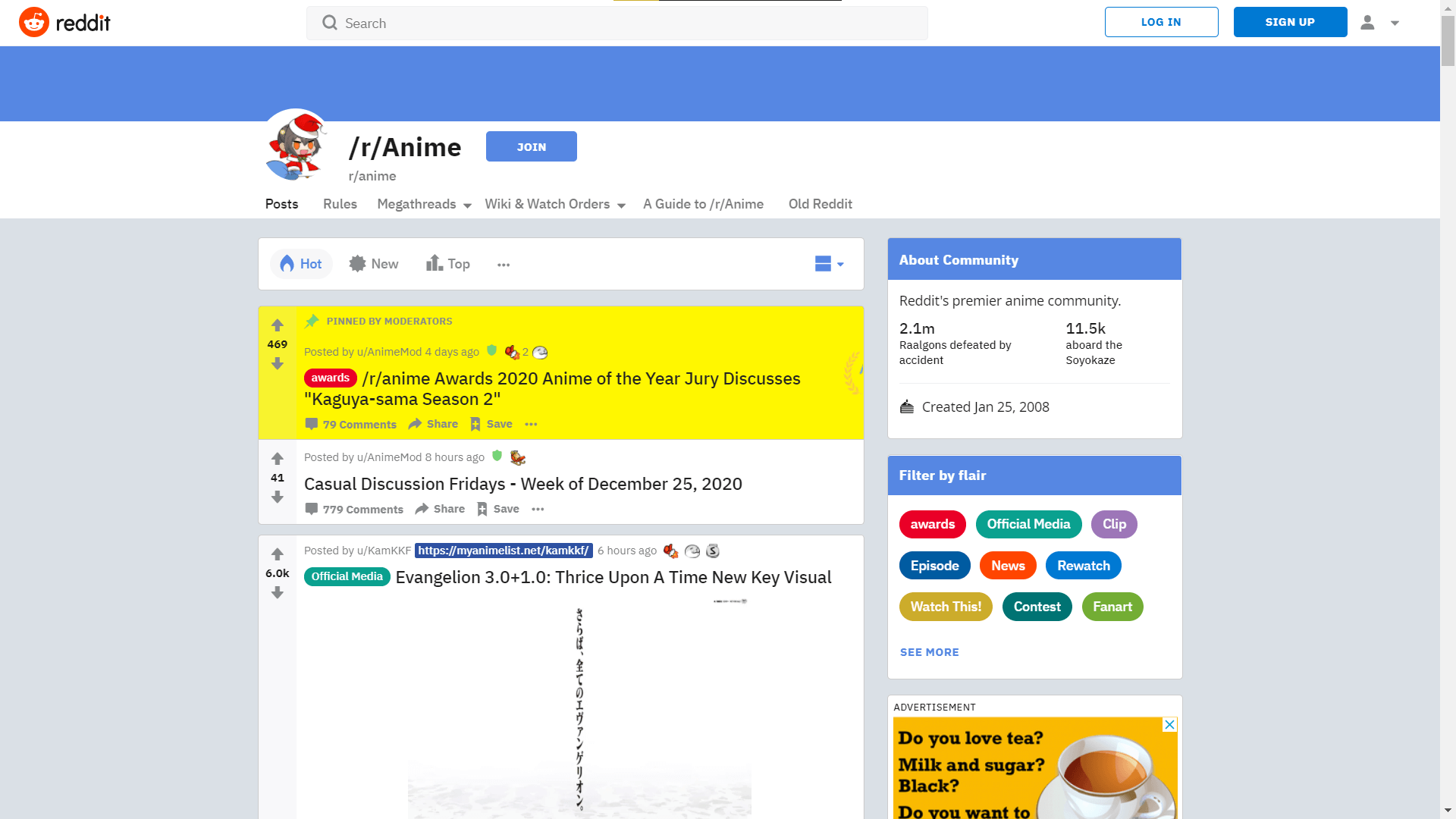 And for all you anime lovers, Reddit also offers the r/Anime subreddit, which is highly popular. A lot of users post anime episodes here, allowing you to watch them for free.
Other than watching Anime, you can also discuss your favorite anime shows and characters along with millions of other anime fans out there. And just like many other websites, Reddit also offers a smartphone app other than its primary site.
8. Retro Crush
Retro crush is one of the best anime apps for Android & iOS. Since anime shows are so popular and there are many anime fans out there, you can find many new anime shows releasing now and then. However, not everyone might be interested in watching the latest anime shows.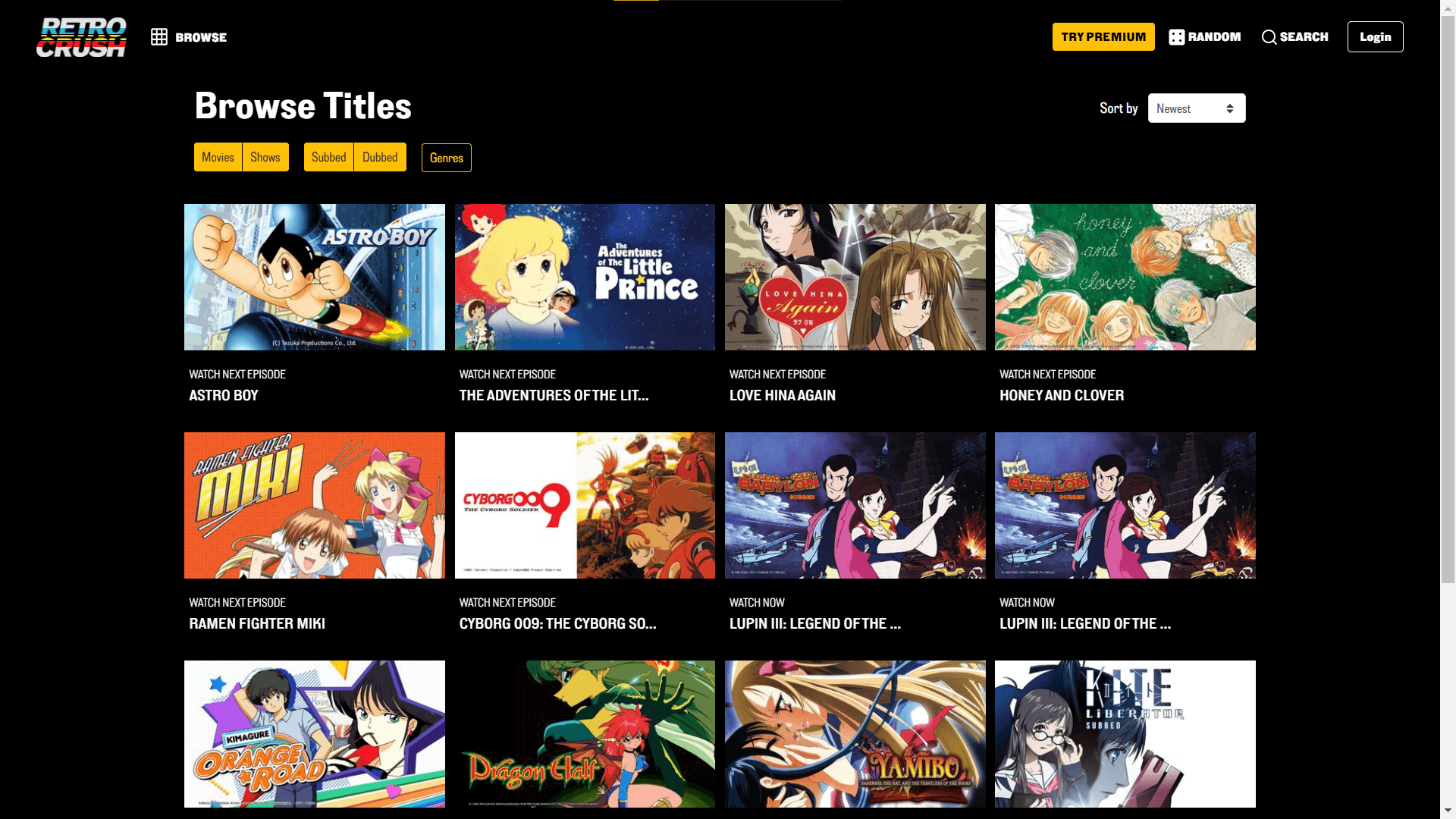 Instead, you might be interested in watching some older titles. Whether you want to watch some classics or want to enjoy some anime for nostalgia, Retro Crush can be a great way to do so. Just per the name, Retro Crush has a large library of retro content.
It includes both movies and anime series that all users can find something to watch on this app. And even though most of the content on this app is quite old, it is uploaded in high quality. While this apps's primary subscription is paid, you can try out the service quality using a trial account.
9.

Anime Lab
By now, you must have seen a lot of anime apps and websites for streaming your favorite anime shows online. But most of these options are quite old with older anime shows and basic features. This is where Anime Lab can be a great option for many users.
It is one of the latest offerings when you are talking about the best anime apps. As a result, you can find all of the latest anime shows on Anime Lab. All of these are uploaded in the highest quality available, including 4K UHD.
And being such a recent anime site, you get the option to use a phone app if you want to. Unfortunately, it is not available in all regions as of right now.
10. Funimation
Funimation can be another viable option if you want a recently launched anime app for watching your favorite shows. One of the best things about Funimation is that it is completely free to try.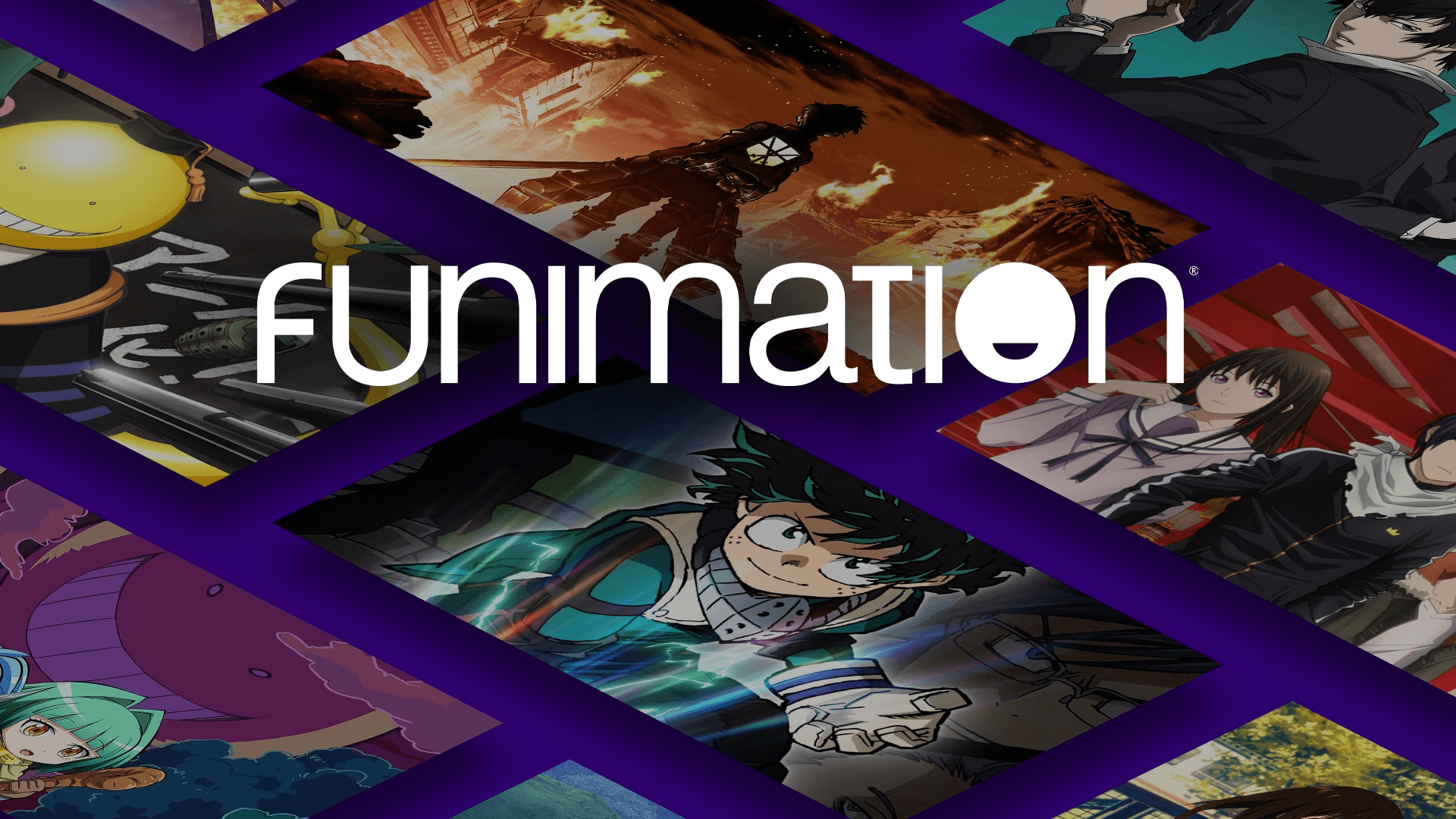 Hence, you can watch almost any anime show of your choice in the highest quality possible. Another great thing about this app is that it has a simple and easy-to-use user interface making it ideal for beginner users.
Must Read:
Final Words
After checking out this article thoroughly and all of the different anime app options mentioned here, installing the right one for you should be relatively easy. To make sure that you can easily choose the right one, I have mentioned all of the details of the 10 best anime apps for anime lovers present up above in this article.
These apps have been selected after trying various Anime streaming apps to ensure that you get the best experience while on your smartphone. If you like any of the 10 best anime apps for anime lovers present in this article, make sure to leave your thoughts in the comments section down below.