Are you looking for the best Emoji apps for Android or iOS devices? Today, I am going to share these 10 free apps to get the latest emojis. Most of the time you spend on your smartphone is usually spent on social media apps and similar ones.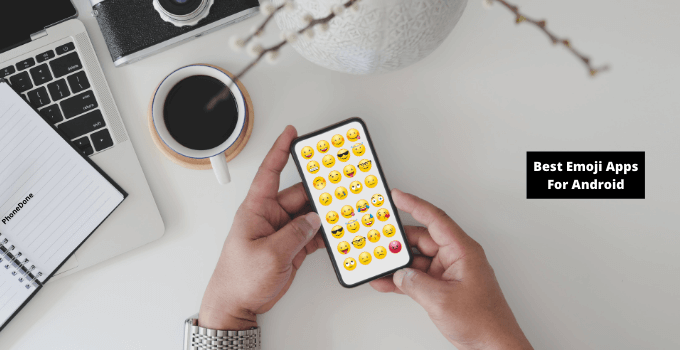 This can include apps like Facebook, Twitter, LinkedIn, and various others. Other apps that you might be using on your smartphone have messaging apps like WhatsApp, Messenger, Telegram, and numerous others. 
While all of these apps have different uses and different features, they all have a common thing in between them. You will spend a lot of time typing in these apps despite posting on your newsfeed or messaging someone else.
 With text-based posts and messages, communicating with others becomes relatively easy. Unfortunately, text format messaging is not how to express your emotions since you are not talking to someone face to face.
10 Best Emoji Apps for Android & iPhones
To overcome this issue, all smartphones offer emojis or emoticons that can be used alongside text in the different apps you use. Such emojis can be used to express your feelings and emotions with ease quickly. 
And while your Android phone comes with a lot of emojis by default, some of you might be interested in getting more. Not only that, but apart from having multiple emojis, some of you might be interested in getting different types of emojis.
Thankfully, adding third party emojis to an Android device is relatively easy thanks to third party emoji apps that you can find out there. Such emoji apps offer different kinds and different amounts of emojis, which means that choosing the right one can be a bit difficult. 
Hence, we have mentioned the 10 best emoji apps for Android here in this article. You can also find all their details to easily pick the right emoji app for your smartphone after going through the following emoji apps one by one:
If you are using an Android device, then the chances are that your device already has Google Keyboard installed in it. And if it is not, we recommend trying out Google Keyboard if you want to use all of the latest emojis on your smartphone.
Since Google Keyboard is a Google app, it gets a lot of regular updates. With these updates, you can expect to get all of the emojis from the latest Android version despite the Android version currently installed in your device. 
Apart from offering the latest emojis, it is also an excellent keyboard for your smartphone since it provides the vanilla Android user interface and a few customization options.
SwiftKey Keyboard can be another great option to add more emojis and an excellent keyboard app to your Android device. While Google made the previous emoji app, this one is made by Microsoft.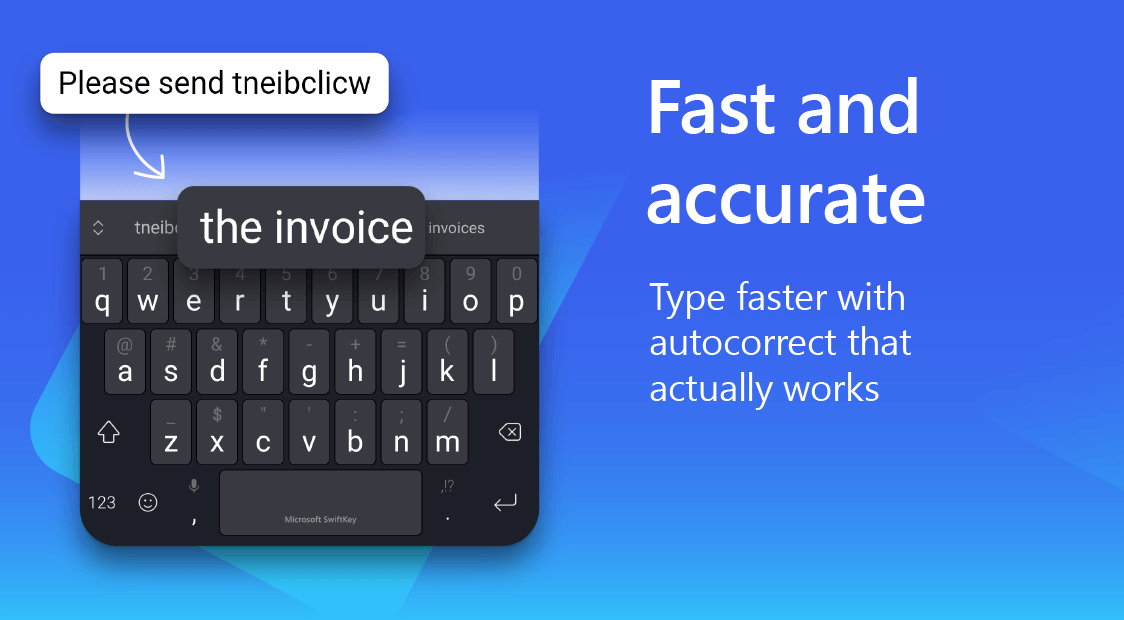 And due to this, you get an excellent user interface and timely updates, which are always great to have. With this emoji app, you get access to all of the emojis offered by Google Keyboard, which allows you to have the latest ones without having the latest Android version. 
Where this app differs from Google Keyboard is the wide range of features and options offered by it. One of the best parts of this app is that it suggests you emojis as you type for easily using them.
There are many places, including both apps and websites, where you cannot insert emojis from your typical keyboard app. And in such cases, people stick to basic text-based emoticons like 🙂 or 😀 depending on the message they are typing.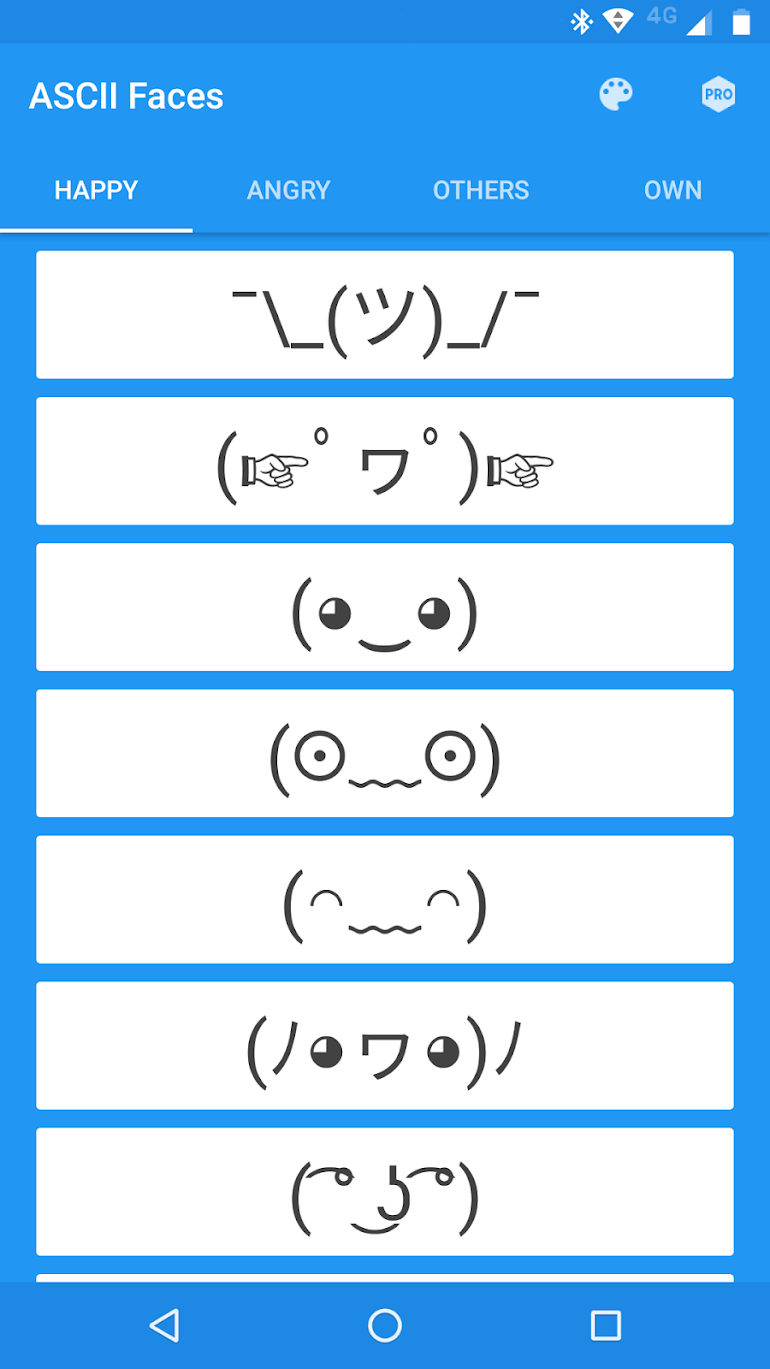 But one issue with such text-based emojis is that they are quite basic and simple. However, a few apps like the ASCII Faces mentioned here offer a wide range of complex and quite interesting text-based emojis. 
It can offer these emojis by using some special ASCII characters to form great looking text-based emojis. You can go to this app, find the emoji you want to use, copy it, and paste it in the app where you want to use it.
If you use any messaging app like WhatsApp or Telegram, you must have come across one of those decorative messages where complete letters and words are made of emojis.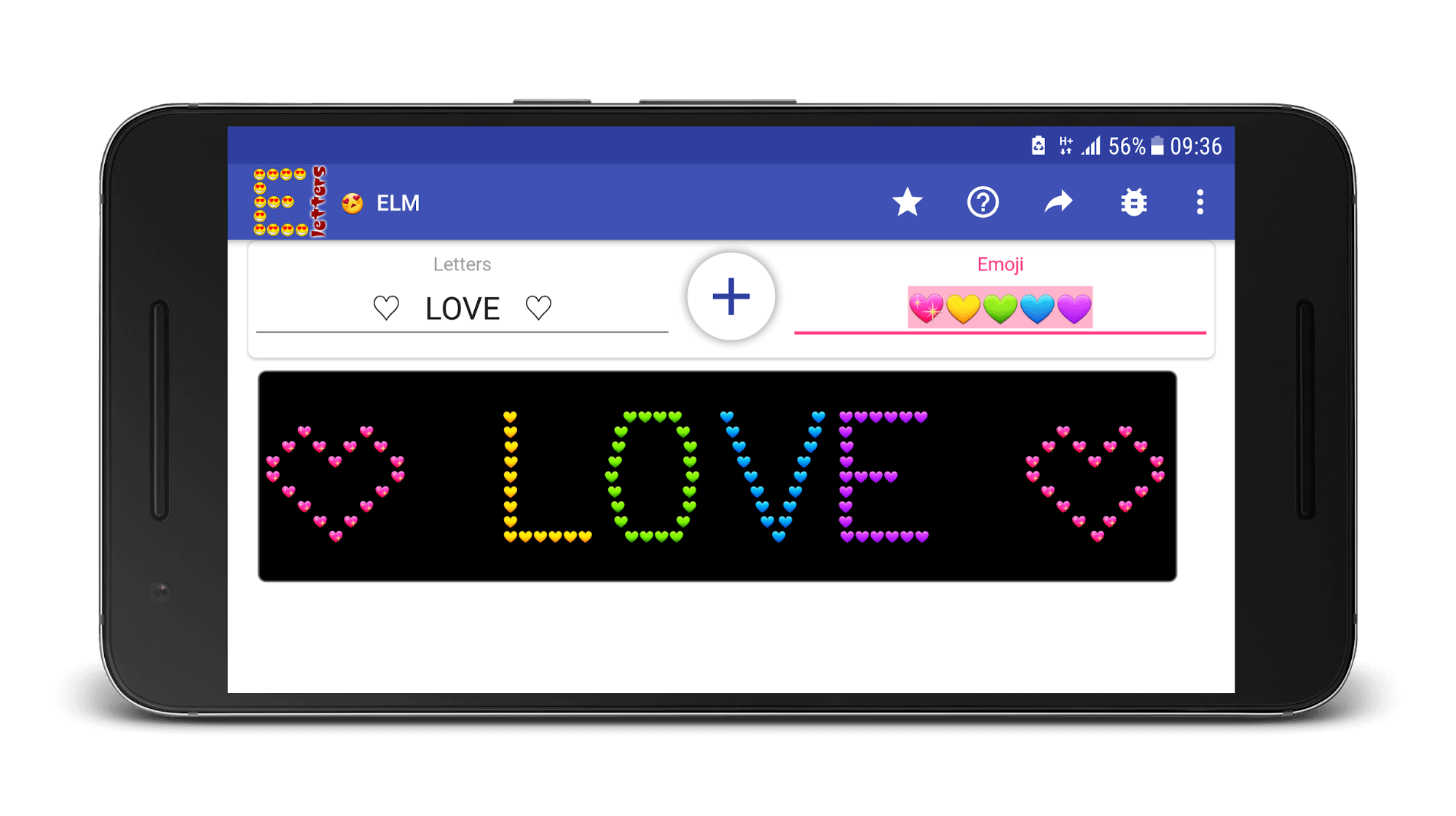 Such messages can be a great way to greet someone at a festival or their birthday. But as you would expect, such statements can take a lot of time if typed manually. Thankfully, with the help of apps like the Emoji Letter Maker, you do not have to do anything. 
You can type your message in this app, and it will turn the letters into a large emoji pattern. After that, you can copy that and use it in any app of your choice.
We have yet another excellent keyboard app for Android devices, which can be a great alternative to the Google Keyboard and SwiftKey Keyboard mentioned earlier in this article.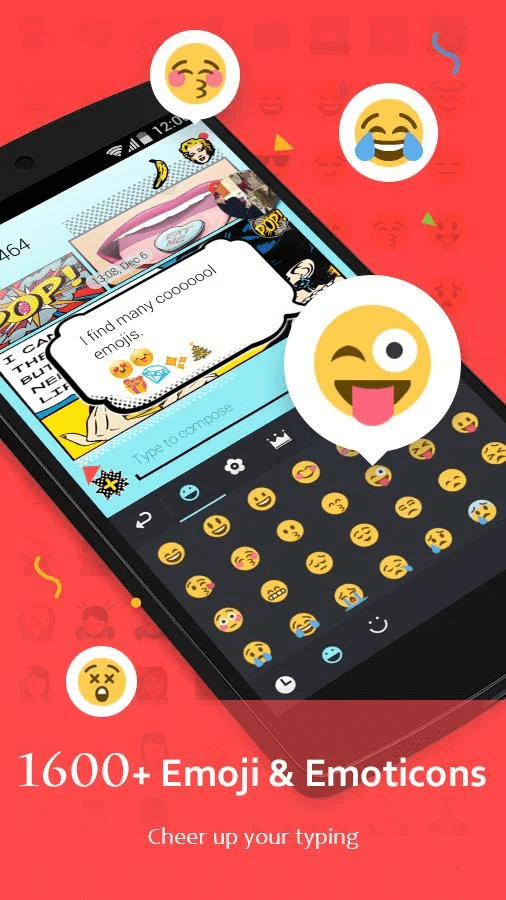 Not only does this keyboard app offer you a wide range of customization options, but it also happens to be an emoji app. It is much more than an emoji app if you want to express your emotions. 
This is because this app can be used to share emojis, GIFs, and even stickers. You get more than 160 emojis in this keyboard app, which should be more than enough for most users. 
As for its sticker library, it is supported in WhatsApp, which means that you can send them to anyone even if they do not use GO Keyboard.
Those of you who use Snapchat regularly must already know about Bitmoji. But in case you do not know about it, it is an app made by Snapchat. It is one of the most advanced emoji apps available for Android smartphones out there.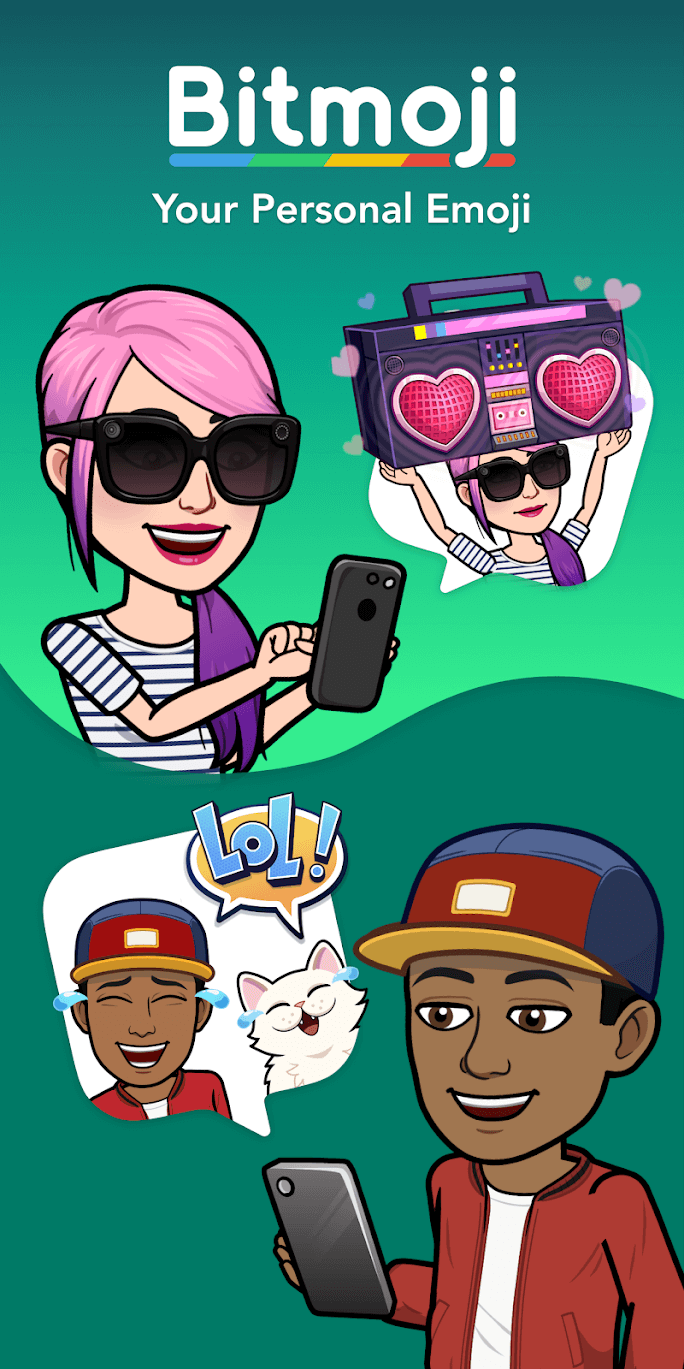 This is because it allows the user to create their emojis or stickers quite easily. It will enable you to create your avatar or emoji using a wide range of customization options. 
Once created, you can use that avatar in different kinds of stickers. But the best thing about these stickers is that you cannot only send them on Snapchat, but they also work other social media apps on your smartphone.
If you are new to the best emoji apps for Android devices, then the Facemoji Emoji Keyboard app can be an excellent option for you. While there are many keyboard apps for Android that comes with all sorts of features and options, Facemoji Emoji Keyboard only serves a single function, which is offering an extensive library of emojis.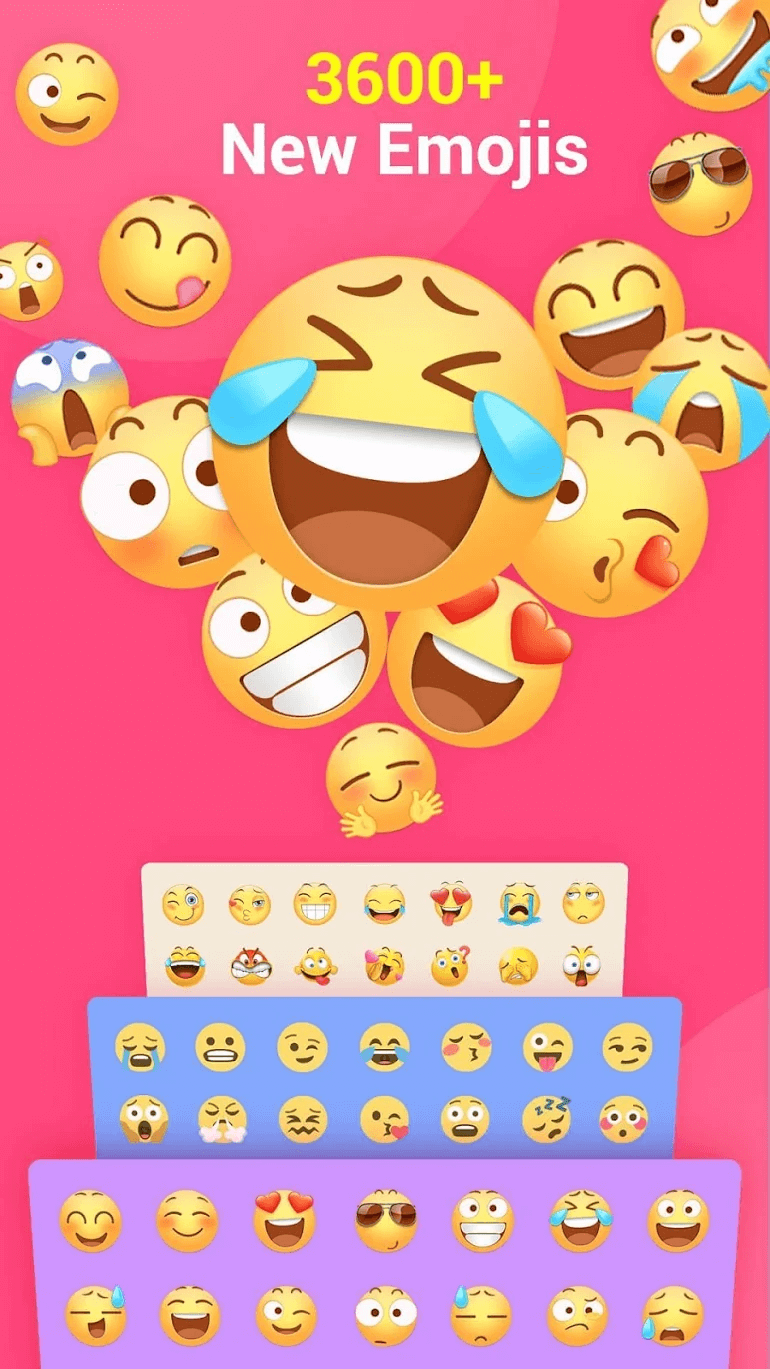 This is because this emoji app offers a total of 3600 emojis to the user. All of these emojis are supported by most apps, which allows you to send them to almost everyone. 
If that is not enough for you, you can also send GIFs, stickers, and even face filters. All of these things should be more than enough for conveying your emotions.
Whether you are relatively young or have kids using your Android smartphone or tablet, this Disney Emoji Blitz can be a great option. As you can most likely tell by its name, this emoji app for Android offers Disney related emojis to the user.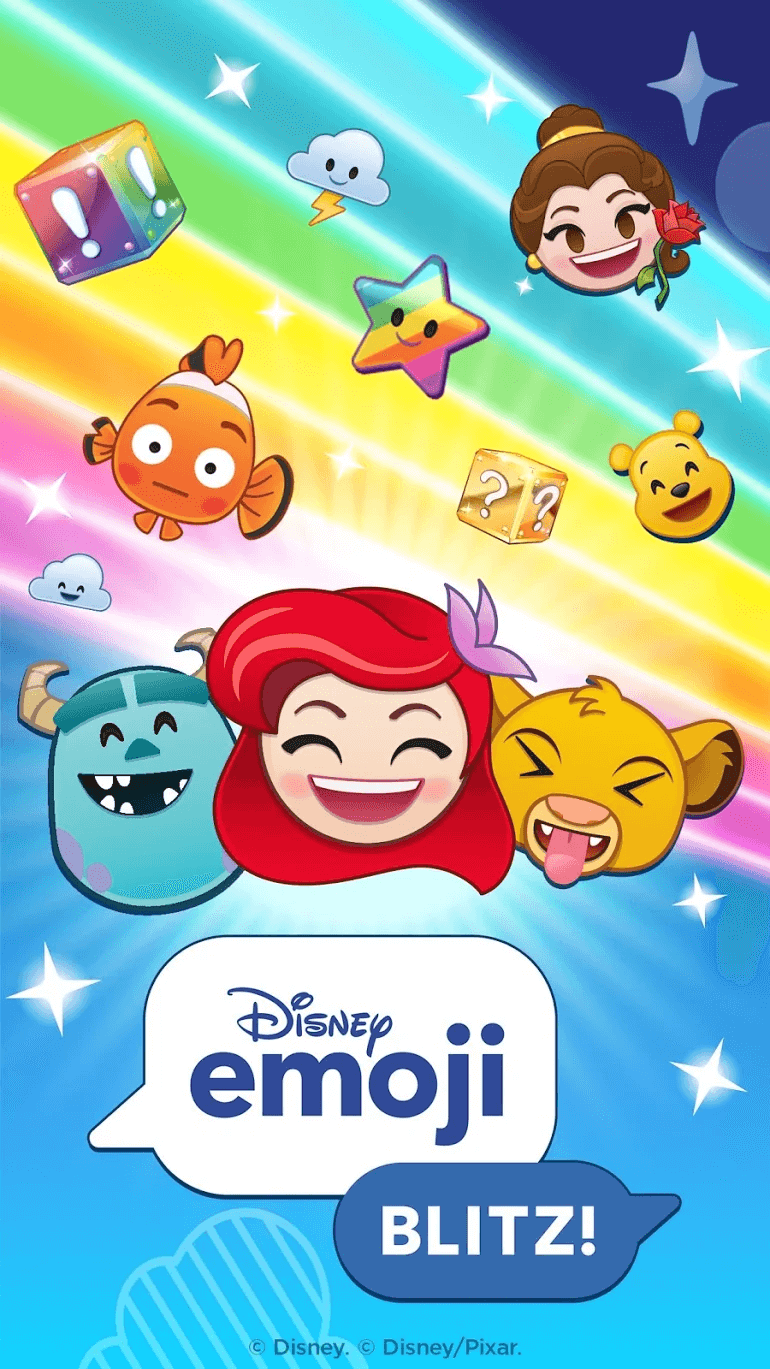 The wide range of emojis offered by this app is based on different Disney characters. Due to this, you can indeed find something for everyone in this app. 
Apart from being an easy to use emoji app, it also happens to be an entertainment app. This is due to the reason that it has various mini Disney games inside.
Most of the best emoji apps for Android available out there allow you to use emojis in various apps on your smartphone. But, if you only want to do it in Whatsapp, the Elite Emoji should be your go-to option.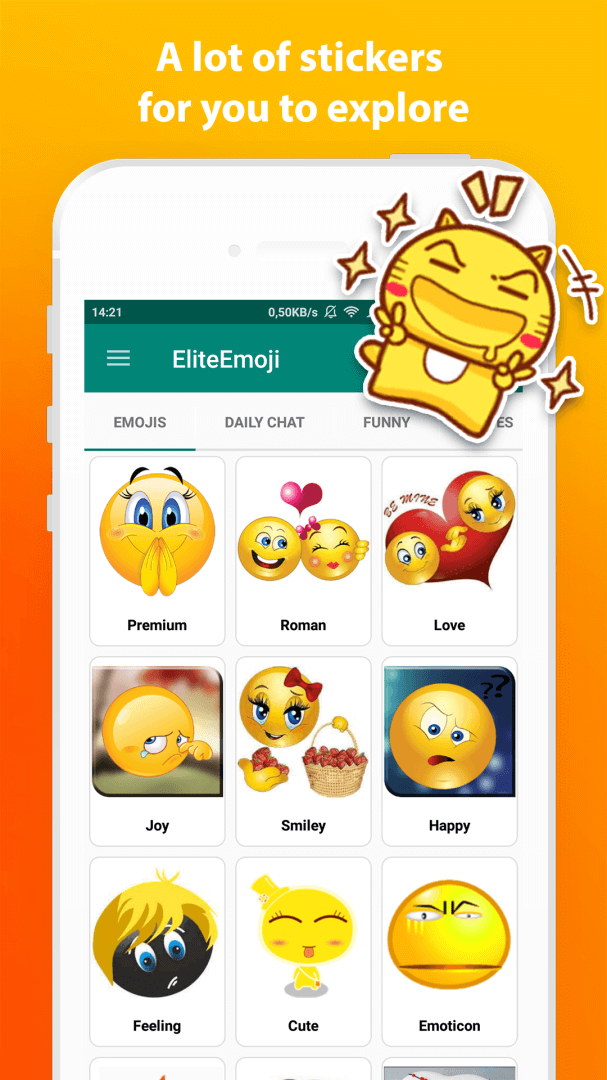 This emoji app allows you to send both emojis and stickers to your Whatsapp contacts and group chats. And since you get hundreds of emojis and stickers in it, you should be able to find the one you want to use quickly.
With all of the different emoji apps mentioned in this article, you should easily find the right emojis for you. If you want to create something unique, you can also use this Emoji Maker app.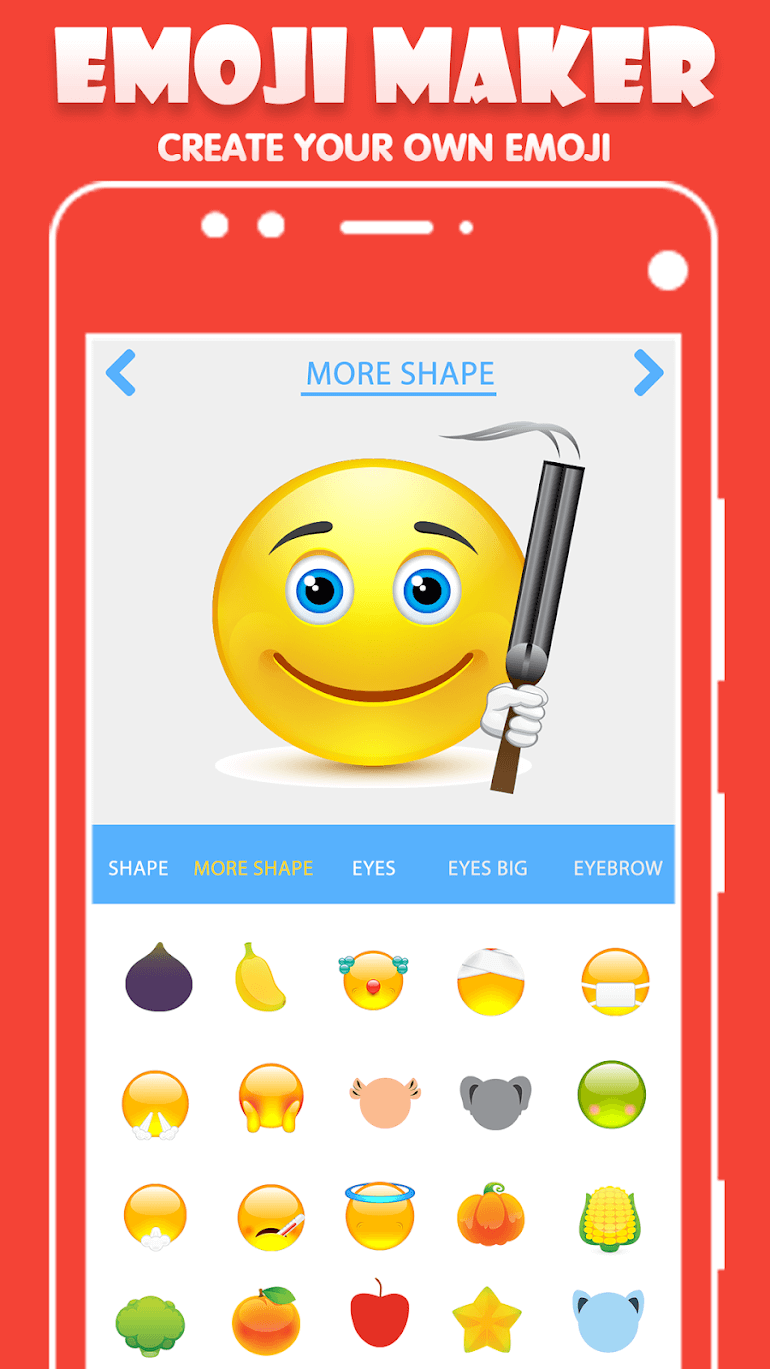 As per its name, it allows you to create your custom emojis for the best possible experience. You can find various customization options in this app to create an infinite number of possible emojis. Once created, you can use this app to easily share the emojis to any social media app of your choice.
Wrapping Up
Well, that's all for the best emoji apps for Android. I hope it is easy for you to choose the best app since all emoji apps are provided with all the details. And to make sure that there is one here for everyone, we have mentioned a total of 10 Best Emoji Apps for Android in this article.
If you liked any of the 10 Best Emoji Apps for Android mentioned up above in this article, make sure to leave your thoughts in the comments section down below.