Fix runtime error 203 on Windows 11/10/8/7 PC:
No matter what PC or what version of Windows you are using, there is still a chance that you might face some error on it. While some of these errors can be ignored and do not cause any issues, others might be quite frustrating.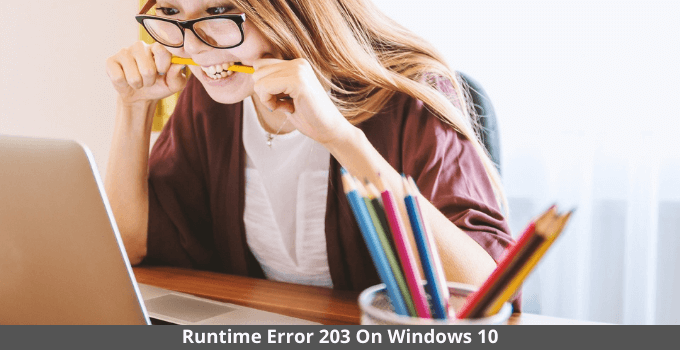 This can be seen quite a lot on Windows computers since there are all kinds of errors. Thankfully, Windows has offered various error codes to the user, which can be used to understand the error better and potentially fix it on your computer.
As you would expect, different error codes correlate to other possible errors on your computer. And out of all the various error codes out there, runtime error 203 is quite common. Because this error can compromise your computing experience, getting it fixed is quite essential.
Thus, I am here to show you how to fix runtime error 203 on Windows 11/10/8/7 PC. You can also learn more about this error, the possible causes behind this error, and most importantly, the various fixes for this error that you can find by going through this article until the end.
What is the Runtime Error 203 in Windows?
While using Windows 10, you might come across many runtime errors on your computer. And while most of them are quite harmful to your system, the runtime error 203 is one of the simpler ones.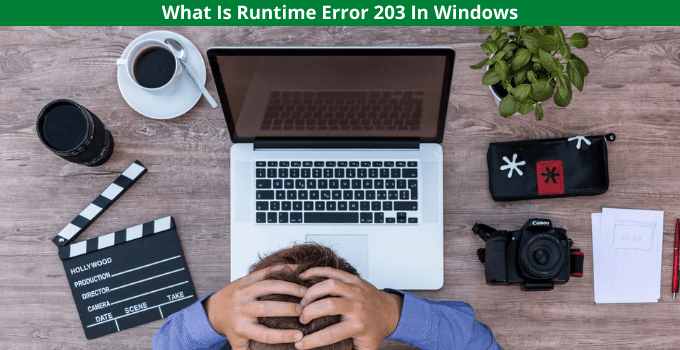 You can quickly get rid of it without much hassle, especially if you follow the solutions mentioned in this article. As for the error itself, it generally takes place when you launch an application. All applications on your Windows PC have to be opened in the RAM of your system to execute.
But sometimes, during this runtime process, the application might crash while giving you the runtime error 203. As a result, you might not be able to access specific apps, which means you have to get rid of this issue right away.
Must Read: How to fix Windows Update problems
What causes the Runtime Error 203 on Windows PC?
If you want to learn more about this error to fix it successfully, you should understand the possible causes of this runtime error 203 on Windows 11/10/8/7 PC. Unfortunately, just like many other errors that might occur on a Windows PC, the runtime error 203 can also be caused due to several reasons.
This can include the following possible reasons which might be happening on your computer and resulting in the runtime error 203:
The RAM of your PC might be corrupted, and it might be a hardware issue. If it is a hardware issue, you need to get your computer checked since the fixes mentioned in this article might not work.

Your PC might be infected with a virus that may interfere with the program you wish to access. Thankfully, this can be fixed easily by simply downloading and installing any antivirus of your choice.

If your computer is running an old version of Windows, that can also result in the error mentioned here.

In some cases, corrupted or outdated drivers can also stop you from accessing your computer's different programs.

Apart from your PC drivers, the Windows operating system itself might be corrupted and result in various errors like the runtime error 203.
How to Fix Runtime Error 203 on Windows 11/10/8/7 PC?
Since the runtime error 203 stops you from accessing a given program, getting rid of it is highly important and should be done right away. But as you saw earlier, this error might be caused due to several possible reasons.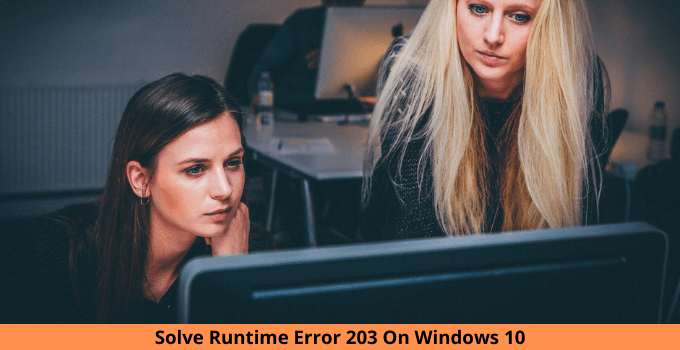 As a result, fixing such an error on your Windows computer might not be easy. You will have to try out various things to get rid of such a runtime error, hopefully.
Thus, I am here with the following fixes to eliminate the runtime error 203 from Windows 10 computers. I have also shared the guide to disable Microsoft compatibility telemetry.
Method-1: Check for Windows Updates
Because Windows is an overall operating system for both laptops and desktops, it receives many regular updates. And apart from adding all kinds of new features and options, these updates also get rid of all types of bugs from your computer as well.
Thus, updating your Windows PC to the latest Windows version can even virtually eliminate the runtime error 203. And the best part about doing this is that updating your computer is quite easy. It can be done directly from the Windows Settings as shown right here:
Step- 1:
First, press Windows Key + I on your keyboard to open the Windows Settings and head over to the Update & Security menu.
Step- 2:
Once you are here, open the Windows Update section from the left-hand side panel menu, which will show you all of the settings related to Windows updates.
Step- 3:
Then, click on the Check for updates option, after which your computer will check for any available updates.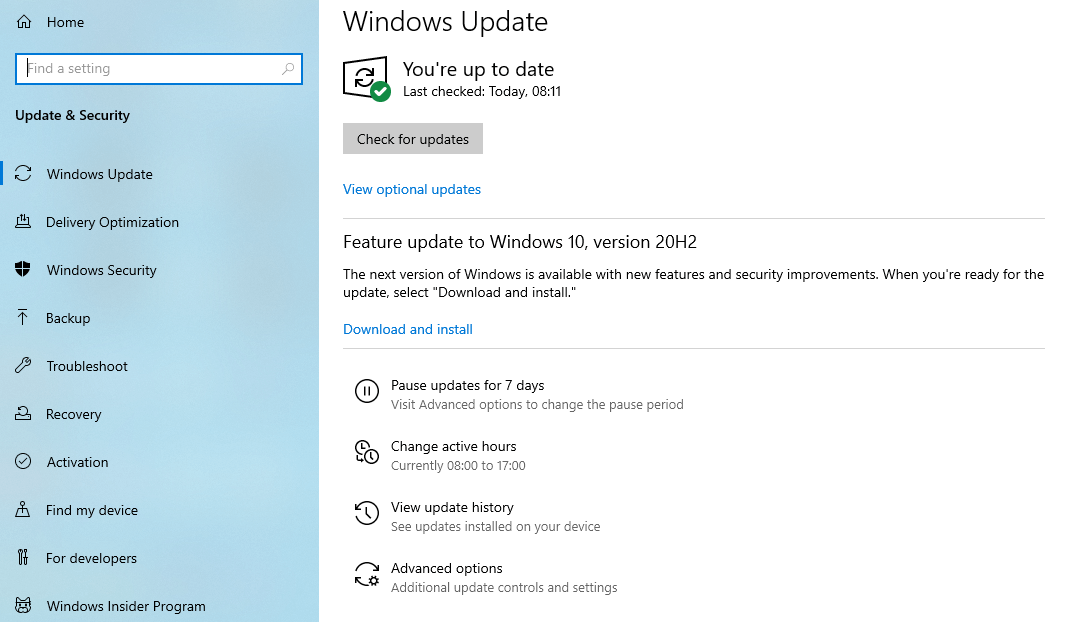 And if there is any available update, it will be automatically downloaded and installed on your computer right away. As a result, any runtime errors like the runtime error 203 will be gone from your computer after that.
Method-2: Update Windows Drivers
Another thing on your Windows PC that needs to be regularly updated is the Windows drivers. All of the hardware devices you are currently using and your computer have a driver along with them.
These drivers are there to ensure that all of your hardware devices can function and communicate with the various software applications installed on your PC correctly. Due to this, if the drivers of your computer are either corrupted or outdated, your desired applications might not work correctly.
You might even get the runtime error 203 in such cases. To avoid such driver issues, make sure to update all of the drivers on your computer by following these steps one by one:
Step- 1:
To update Windows drivers, you have to open Device Manager by pressing Windows Key + X on your keyboard and selecting Device Manager from the list.
Step- 2:
Once you are in there, expand any device category and select the desired device you want to update the drivers.
Step- 3:
Then, right-click on the given device and select Update Driver, which will open a new window on your screen.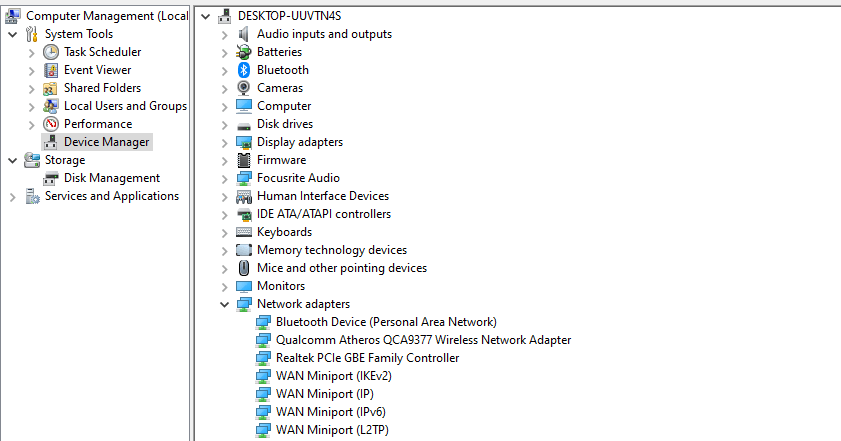 Step- 4:
Inside the new window, click on the Search automatically for drivers option, which will make Windows update the given driver to the latest version automatically.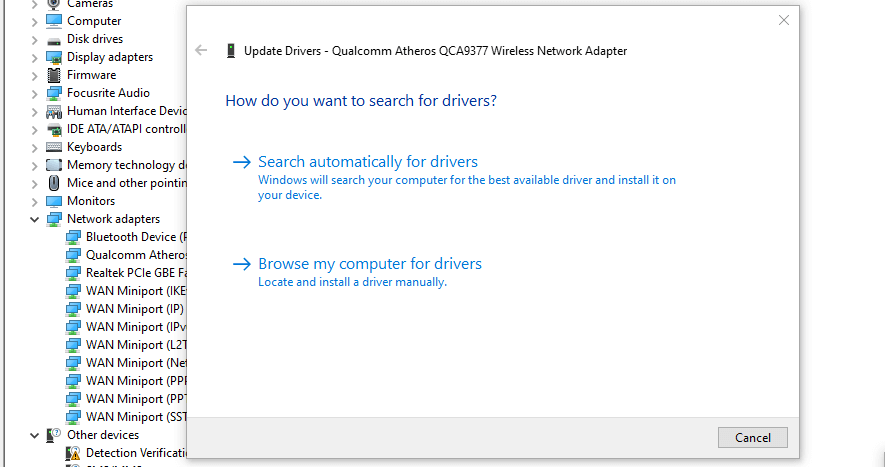 Step- 5:
Similarly, update all of the currently installed drivers on your computer and ensure that they are updated and running the latest available version.
Once all of this is done, you should not face any runtime error 203 issues on your Windows PC.
Method-3: Repair Windows System Files
A few cases might face the runtime error 203 due to corrupted system files in a given Windows 10 system. As you would expect, there are various system files present in your computer used by Windows for its functioning and processes.
Because of this, if any of these system files are corrupted, you might experience various errors on your computer, including the runtime error 203.
Thankfully, getting rid of this issue is relatively easy by merely repairing all Windows system files so that none of them is corrupted. This can be done using the Command Prompt on your computer as shown here in these instructions:
Step- 1:
First, press Windows Key + R on your keyboard to open Windows Run and type cmd in here, followed by an entry on your keyboard to open the Windows Command Prompt.
Step- 2:
Once you are inside the command prompt window, you have to type the following commands one by one as well as press the enter on your keyboard after each one to execute all of them:
(1)- dism /Online /Cleanup-image /Restorehealth
(2)- SFC /scannow
After these commands have been executed, your computer will scan all of the system files used by Windows. If any of these files are corrupted, it will either repair them or replace them to eliminate any issues from your computer, including but not limited to the runtime error 203.

Must Read:
Wrapping Up
Since you have been through this article until the end and the wide range of solutions is present in it, you should fix any kinds of runtime errors on your Windows computer.
I hope you learned how to fix runtime error 203 on Windows 10 computers. Apart from fixing the error, you can also learn more about the error and why it can exist on your computer.
If you had any issues regarding these runtime error fixes or have any suggestions related to the Windows runtime error problem, make sure to leave your thoughts in the comments section below.